Race suits under question in Abu Dhabi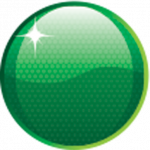 Race suits were the talk of the V8 Supercars pit lane on Saturday at Yas Marina Circuit.
Drivers and crew members from V8 teams Bundaberg Red Racing, Brad Jones Racing and Triple F Racing were all forced to switch into alternate race wear due to a homologation issue with the suits.
Close to 50 race suits are involved in the non-conformance issue. The three teams were seen wearing Yas Marina Circuit and old 'AVESCO' race wear.
It is believed that the suits' homologation number on the overalls did not feature on the FIA Technical List No 27, a record of all overalls that have been homologated by the FIA as meeting or exceeding the 8856-2000 standard – FIA's required standard for fireproof racing overalls.
Racing distributor Autofocus is the company responsible for the supply of the suits, and Autofocus owner David Ridden told Speedcafe.com.au that the manufacturer of the race suits is responsible for the issue.
"The situation is pretty simple, unfortunately," he said.
"We entered into a contract late last year with Jays, trading in Australia as Barry Lee Racewear (Based on the Gold Coast).
"We entered into a contract with them to make FIA-approved race suits. We have a contract with those guys – normal manufacturer/supplier contract.
"On Friday, I got a phone call from Abu Dhabi that the suits don't comply with the FIA. Obviously, I had no idea that it was the case. We're not a race suit manufacturer. We hire a company to do that for us, and our contract with Barry Lee says he has to supply us with FIA-approved race suits.
"Clearly, this has not happened, and it's very embarrassing, but we're fixing the problem as quickly as we can.
"Our lawyers are dealing with it at the moment. We've paid them a considerable amount of money, and we haven't got what we paid for."
Ridden is flying to Bahrain this week to personally deliver new suits that are being put together now for the affected teams.