Holdsworth seeks more V8 night races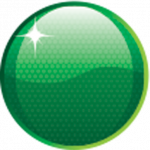 Leading V8 Supercar driver Lee Holdsworth says that more night racing needs to be added to future V8 Supercars Championship Series' calendars.
After the category's first race under lights since 1997 in last weekend's maiden visit to the sensational Yas Marina Circuit, Holdsworth urged V8 Supercars to consider more races in the dark.
"We definitely should have more night racing," he told Speedcafe.com.au.
"I'd love to see more night racing, and I think the fans would be the same. You can see the brakes glowing, the flames shooting out, and the lights around the track make it a great spectacle. It improves the racing as well, which is always a good thing.
"To race under lights is a new element to our racing. It was good fun at Yas Marina at night. It reminded me of my go kart days when I raced under lights at Ipswich."
The Fujitsu Racing driver said that he'd love to race around Adelaide or Sydney's street tracks at night.
"The easiest tracks to do would be the street circuits. They've already got some lighting, they'd have to chuck in a few more spot lights, but they would be the most feasible options," he said.
"Imagine Clipsal 500 or Homebush under lights? That would be something else."
Holdsworth also said that he was happy with his opening round efforts at Yas Marina Circuit in Abu Dhabi, leaving the weekend sixth in the championship.
"The plan was to come over to these two rounds and bank some solid points," he said.
"By looking at the track layout, we knew it wouldn't be a track that suited our cars. We traditionally struggle with rear-end grip on the fast and high-speed circuits, so to come away with two top 10 finishes is a bloody good result.
"We've improved our cars on these type of circuits, so hopefully we can have a similar result at Bahrain and have a solid start to the year so we can go to Clipsal and have a red-hot go."
"The long radius corners generally don't suit our cars, so coming away from this track, the set-up that we take away will probably give us a head start for Bahrain."