Stone Brothers returning to the glory days?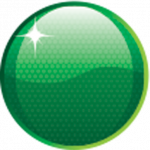 Is Stone Brothers Racing returning to its former championship-winning glory days?
After the first two races of the 2010 V8 Supercars Championship Series, the signs are promising.
SP Tools Racing's Shane van Gisbergen left Abu Dhabi with his first career podium after finishing sixth and third in the two races at the Yas Marina Circuit. Van Gisbergen, the youngest fulltime driver in the series, has been regarded as one of the fastest yet most erratic drivers in the V8 field, but he says that the personal progress he has made in the past six months is paying off.
"I learnt at the end of last year to be more consistent. I'm making less mistakes, being more consistent and racing a lot cleaner," he said.
"It's working alright so far and now it's showing. But I've just got to keep doing that. I feel like I'm doing that. The team's doing a good job, we've just got to keep doing what we're doing and results like this will keep coming."
The 20-year-old Kiwi was pleased with the opening round in Abu Dhabi.
"The car was strong all weekend, right from practice," he said.
"The boys did a good job all weekend. In the shootout, I didn't do the best lap, then I got beach-balled in the first lap of Race 1.
"In Race 2, I qualified strong and raced strong. It's my first podium, I couldn't be happier. It's a great way to start the season, and we hold the lap record, which is also pretty cool."
Van Gisbergen wasn't the only Stone Brothers Racing driver to raise eyebrows over the weekend.
Irwin Racing's Alex Davison qualified in the top 10 for both races – the first time he has ever achieved that feat, but his solid ninth in Race 1 was brought undone in Race 2 when he was involved in the corkscrew incident on Lap 1.
"It's hard to feel too positive about anything at the moment but looking at the bigger picture, it was a really solid start to the season for the team," he said.
"I had two top 10 qualifying results which I have never done before so that was great, it was just a shame we weren't able to put the car to good use in the race because I feel like we made some good improvements to it."
SBR's new third car – Wilson Security Racing's Tim Slade – was very consistent, ending the weekend 12th in the championship.
"It's always encouraging to have your team-mate on the podium," he said.
"This was my first race meeting with the team and I couldn't be happier with how things are progressing."