Tatnell crowned King of Wings in Perth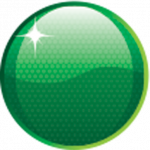 Fifteen years since he last tasted victory in the event, Brooke Tatnell took out the 2010 running of the Nanovich King of Wings event at the Perth Motorplex in Western Australia last night.
Tatnell piloted his Toyota Geniune Parts-backed Krikke MotorSport entry to a flag-to-flag victory crossing the line well clear of Kerry Madsen, who made a last lap corner pass on Jason Johnson to claim the runner-up spot.
"The King of Wings was always a special race to win, but since they made it the Nanovich King of Wings (in memory of Michael Nanovich) it's not just another race," said Tatnell.
"You are racing with your heart on your sleeve at this event."
Tatnell paid tribute to the Krikke MotorSport outfit that has helped propel him to some big wins this season, including a record eighth victory in the World Series Sprintcars Championship.
"At Krikke MotorSport we all believe in each other and that's why we have such a formidable team," said Tatnell.
Madsen was the big mover in the main event starting from 11th before charging his way forward and stealing second from Johnson in the dying stages of the highly-entertaining race.
"I drive my arse off man! I had a pretty good race car there, the car was awesome," said Madsen.
"I was just really proud to start 12th (actually 11th) and get up to second."
Johnson and Max Dumesny enjoyed a intense battle for much of the opening half of the race for second place before Dumesny was forced to the infield with an engine issue.
Rounding out the top ten behind Johnson was Steven Lines, Ryan Farrell, American Legend Sammy Swindell, Ian Madsen, Jamie Maiolo, Robbie Farr and Bryan Mann.