Jamie Whincup takes the Dhabi Double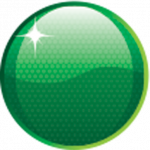 Ever since Jamie Whincup has been winning V8 Supercar Championships, he has won both races of the first round of the series.
Will history repeat in 2010?
The TeamVodafone driver decimated the field in Race 2 under lights in Abu Dhabi, snatching the lead at the start when pole-sitter Orrcon Steel FPR driver Mark Winterbottom made a tardy start. From there, the two-time V8 Champ ran into the distance.
The only time that Whincup wasn't out front was after the first round of pit stops. Toll HRT's Garth Tander posted some impressive lap times after an early pit stop and grabbed the lead, only to succumb to the locking mechanism failure on his front left wheel. And with Will Davison finishing a lowly 14th, it ended a disastrous weekend for HRT in miserable fashion.
THE FINAL RACE OF THE 2023 REPCO SUPERCARS CHAMPIONSHIP ON ONE OF THE WORLD'S BEST STREET CIRCUITS. GO ALL IN AT THE VAILO ADELAIDE 500, CLICK HERE TO BUY TICKETS
The only blot of Whincup's Yas Marina copybook was his second place on the grid for Race 2, plus Shane van Gisbergen's lap record. Otherwise, Whincup dominated the entire weekend.
"Not the perfect weekend, but I'm almost in shock in what's been handed out this weekend," he said.
"Brand-new car, brand-new circuit, and to almost have the perfect weekend is good enough. It's an amazing feeling.
"I got off to a great start. We pretty much controlled it. Strategy has changed – when you put it in and how much you put in, so we're all on different strategies and that spiced it up a little.
"Our car was great. We made a change overnight and the car was much better today. The track was getting grippier as the run went on and, to be honest, we're still learning the track. I found a few little lines, which gave me a couple of tenths."
Winterbottom finished second, adding to his third place result from last night. Only a bad start hampered his evening run.
"I didn't get a good start. I was told to put the front bar up, and I don't know what that meant! Translation in the new car still isn't 100 percent yet," he said.
"That's the way it goes. We made changes in that race. We're still learning. It was good over one lap, not as good over the distance, but the improvements we've made and the way that the car is, I'm pretty happy what we've done this weekend."
SP Tools driver Shane van Gisbergen was third – his first-ever V8 Supercars podium finish.
"The car was really strong all weekend," he said.
"All the boys have done good all weekend. Today, we qualified pretty strong, We were good in the first stint, pretty good in the middle stint, but in the last one we didn't have enough to catch Mark.
"It's my first podium, and I'm pretty happy. It's a great way to start the season, and I hold the lap record, so that's pretty cool as well."
Jack Daniel's Racing's Rick Kelly held out a late charge from Whincup's team-mate Craig Lowndes. Jim Beam's James Courtney was sixth, ahead of Fujitsu's Lee Holdsworth, who passed Steven Johnson on the final lap for seventh.
Supercheap Auto Racing's Russell Ingall and Trading Post Racing's Jason Bright rounded out the top 10.
It was a relatively straight-forward event. The only real excitement came in the first few corners where Dunlop FPR's Steven Richards spun, before Todd Kelly and Michael Caruso were caught up in drama at the corkscrew.
The crowd at the circuit for the weekend was recorded at 12,340 – well over the pre-meeting predictions.
The V8 Supercars Championship Series heads now to Bahrain International Circuit next weekend for Races 3 and 4.
Race 2 results; Abu Dhabi
| | | | |
| --- | --- | --- | --- |
| 1. | #1 | Jamie Whincup | 43 laps |
| 2. | #5 | Mark Winterbottom | – |
| 3. | #9 | Shane Van Gisbergen | – |
| 4. | #15 | Rick Kelly | – |
| 5. | #888 | Craig Lowndes | – |
| 6. | #18 | James Courtney | – |
| 7. | #33 | Lee Holdsworth | – |
| 8. | #17 | Steven Johnson | – |
| 9. | #39 | Russell Ingall | – |
| 10. | #14 | Jason Bright | – |
| 11. | #34 | Michael Caruso | – |
| 12. | #55 | Paul Dumbrell | – |
| 13. | #47 | Tim Slade | – |
| 14. | #22 | Will Davison | – |
| 15. | #11 | Jason Bargwanna | – |
| 16. | #24 | Fabian Coulthard | – |
| 17. | #6 | Steven Richards | – |
| 18. | #19 | Jonathon Webb | – |
| 19. | #3 | Tony D'Alberto | – |
| 20. | #10 | Andrew Thompson | – |
| 21. | #8 | Jason Richards | – |
| 22. | #12 | Dean Fiore | – |
| 23. | #21 | Karl Reindler | – |
| 24. | #30 | Daniel Gaunt | – |
| 25. | #16 | Tony Ricciardello | 42 laps |
| 26. | #7 | Todd Kelly | – |
| 27. | #4 | Alex Davison | 41 laps |
| DNF | #2 | Garth Tander | – |
| DNF | #51 | Paul Morris | – |
Championship points after two races
| | | |
| --- | --- | --- |
| 1. | Jamie Whincup | 300 |
| 2. | Mark Winterbottom | 267 |
| 3. | Craig Lowndes | 249 |
| 4. | Shane Van Gisbergen | 231 |
| 5. | James Courtney | 222 |
| 6. | Lee Holdsworth | 207 |
| 7. | Rick Kelly | 198 |
| 8. | Paul Dumbrell | 165 |
| 9. | Steven Johnson | 152 |
| 10. | Jonathon Webb | 141 |
| 11. | Michael Caruso | 132 |
| 12. | Tim Slade | 129 |
| 13. | Jason Bargwanna | 126 |
| 14. | Jason Bright | 120 |
| 15. | Jason Richards | 111 |
| 16. | Fabian Coulthard | 111 |
| 17. | Steven Richards | 111 |
| 18. | Alex Davison | 108 |
| 19. | Russell Ingall | 108 |
| 20. | Tony D'Alberto | 99 |
| 21. | Dean Fiore | 84 |
| 22. | Andrew Thompson | 83 |
| 23. | Daniel Gaunt | 72 |
| 24. | Tony Ricciardello | 63 |
| 25. | Will Davison | 63 |
| 26. | Todd Kelly | 57 |
| 27. | Karl Reindler | 36 |
| 28. | Garth Tander | 27 |
| 29. | Paul Morris | 26 |