Yas, TeamVodafone is still the best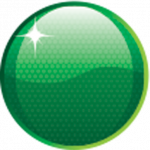 Jamie Whincup and Craig Lowndes have taken TeamVodafone to a resounding one-two result in the team's Holden Commodore debut at Yas Marina Circuit – the opening race of the 2010 V8 Supercars Championship Series.
Whincup and Lowndes were simply too good for the V8 field, starting the series in P1 and 2, even though the pair ran the race of different strategies. Whincup stayed out longer before his two compulsory fuel stops, while Lowndes started the race light – and ended the race very light – lucky to make it to the end with a dangerously low fuel load.
But while it was gold and silver for The Lion's new boys, it was a disastrous race for the factory Holden squad – Toll HRT.
Garth Tander was immediately on the back foot when he was forced to start the race from the back after a controversial disqualification from qualifying. Instead of starting from second, he was last, and on lap two was involved in an altercation with Paul Morris and Todd Kelly, damaging the front of his car. He eventually finished 26th, seven laps off the leaders.
Worse, though, for Tander's team-mate Will Davison. An engine problem ruled him out at the mid-race distance after challenging for a podium.
While Toll HRT licked its wounds, Whincup and Lowndes were happy in their new Holdens.
"It's a special day," Whincup said.
"We debuted a brand-new car, and to get on pole and to have a one-two in the first race, on a brand-new circuit, it's an amazing feeling. It's a huge reward for the guys and girls who have worked so hard."
Orrcon Steel FPR driver Mark Winterbottom took third place after a solid comeback after a 10 second penalty for incorrectly lining his car up on the grid.
Fourth place was claimed by Jim Beam Racing's James Courtney, ahead of Fujitsu Racing's Lee Holdsworth and SP Tool Racing's Shane van Gisbergen.
Courtney and Holdsworth shadowed each other for the entire race, with the pair actually colliding in the early stages. Courtney was forced to surrender the spot that he gained to avoid a drive-through penalty.
Van Gisbergen had to race through the field after being caught out in a lap one incident that saw him drop right down the field. He also set the lap record (1m59.114s)
Further down the field, there were tales of good and bad. Paul Dumbrell made a great start in his first race in a Ford, finishing seventh ahead of an equally impressive series debutant Jonathon Webb (eighth). Webb's result was even more of a standout due to the fact that he's suffering from tonsillitis.
Castrol Edge stand-in driver Paul Morris copped a drive-through penalty for an altercation with Jack Daniel's Racing's Todd Kelly. Kelly was passing Morris around the outside at the bottom of the corkscrew but Morris collected the back of Kelly's car, sending him spinning out of contention.
Kelly was not impressed.
"Never in my life have I come across such a peanut of a bloke," said Kelly.
"He's renowned for it and he ought to be congratulated for having a racing license as long as he has because he's a first-class fruit bat.
"He's ruined our race right from the start."
V8 Supercars Championship Series; Race 1; Abu Dhabi
| | | | |
| --- | --- | --- | --- |
| 1. | #1 | Jamie Whincup | 43 laps |
| 2. | #888 | Craig Lowndes | – |
| 3. | #5 | Mark Winterbottom | – |
| 4. | #18 | James Courtney | – |
| 5. | #33 | Lee Holdsworth | – |
| 6. | #9 | Shane Van Gisbergen | – |
| 7. | #55 | Paul Dumbrell | – |
| 8. | #19 | Jonathon Webb | – |
| 9. | #4 | Alex Davison | – |
| 10. | #15 | Rick Kelly | – |
| 11. | #17 | Steven Johnson | – |
| 12. | #8 | Jason Richards | – |
| 13. | #11 | Jason Bargwanna | – |
| 14. | #47 | Tim Slade | – |
| 15. | #34 | Michael Caruso | – |
| 16. | #6 | Steven Richards | – |
| 17. | #24 | Fabian Coulthard | – |
| 18. | #3 | Tony D'Alberto | – |
| 19. | #10 | Andrew Thompson | – |
| 20. | #12 | Dean Fiore | – |
| 21. | #14 | Jason Bright | – |
| 22. | #30 | Daniel Gaunt | – |
| 23. | #51 | Paul Morris | – |
| 24. | #16 | Tony Ricciardello | 42 laps |
| 25. | #7 | Todd Kelly | 40 laps |
| 26. | #2 | Garth Tander | 36 laps |
| 27. | #39 | Russell Ingall | 34 laps |
| DNF | #22 | Will Davison | 28 laps |
| DNF | #21 | Karl Reindler | 23 laps |