Winterbottom's last ditch pole position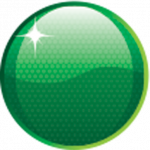 TeamVodafone has been beaten for the first time at Yas Marina Circuit, with Orrcon Steel Ford Performance Racing's Mark Winterbottom scoring pole position for the tonight's second race of the V8 Supercars Championship Series.
Winterbottom took his 14th career pole, edging out Jamie Whincup in hot conditions.
The Orrcon-sponsored driver was hampered early in the 20 minute qualifying session with brake problems, and the factory Ford team only got him out in time for one last flying lap – and it was good enough for not only pole position, but the fastest lap ever set by a V8 Supercar around the Abu Dhabi track.
"We had a brake issue in that session. I don't know what it was but it sounds like more of an issue than a minor one. The team changed it and I went out, did a lap, and it was fine," he said.
"The car was different today in these conditions. As the lap went on, I got more confident in the car and it's good to do a 58-flat. It's pretty exciting to be on pole.
"Our progress in my ability to drive the car the way its should be is improving. It's great to be back on pole position."
Winterbottom says that Campbell Little (his race engineer) played a big part in the lap.
"When I looked at him (while Winterbottom was sitting in the car waiting for the brakes to be repaired), he looked like he was falling asleep," he said.
"When he's calm, it actually rubs off on me in the car. He wasn't worried. I didn't know where I was – he said you're still up there – he might have told me some porky pies! It's nice to get back up there anyway."
Whincup set his fastest time on the second lap on brand-new tyres. He speared off the track on his first lap, and he said it cost him.
"My car wasn't quick as good. I didn't get a very good lap in. I'm happy with the time, but it wasn't good enough," he said.
Jack Daniel's Racing's Rick Kelly turned a poor 17th in qualifying yesterday to put his black and white Commodore in third place. After finishing the first race in 10th, Kelly is looking at dramatically improving on that.
"We weren't happy with 10th yesterday, to be honest," he said.
"There's still small things we need to improve, so if we can make it work, then I think we can be in with a shot of third, or fifth, or even first. Who knows?"
The second and final race at Abu Dhabi kicks off at 6.05pm tonight.
Qualifying; Race 2; Yas Marina Circuit
| | | | |
| --- | --- | --- | --- |
| 1 | 5 | Mark Winterbottom | 1:58.0370R |
| 2 | 1 | Jamie Whincup | 1:58.2150 |
| 3 | 15 | Rick Kelly | 1:58.3780 |
| 4 | 2 | Garth Tander | 1:58.3930 |
| 5 | 18 | James Courtney | 1:58.4420 |
| 6 | 888 | Craig Lowndes | 1:58.5240 |
| 7 | 9 | Shane Van Gisbergen | 1:58.5300 |
| 8 | 8 | Jason Richards | 1:58.5520 |
| 9 | 4 | Alex Davison | 1:58.5850 |
| 10 | 34 | Michael Caruso | 1:58.5880 |
| 11 | 14 | Jason Bright | 1:58.5950 |
| 12 | 7 | Todd Kelly | 1:58.6120 |
| 13 | 17 | Steven Johnson | 1:58.6630 |
| 14 | 11 | Jason Bargwanna | 1:58.8450 |
| 15 | 33 | Lee Holdsworth | 1:58.8480 |
| 16 | 19 | Jonathon Webb | 1:59.0430 |
| 17 | 39 | Russell Ingall | 1:59.1760 |
| 18 | 47 | Tim Slade | 1:59.3080 |
| 19 | 24 | Fabian Coulthard | 1:59.3730 |
| 20 | 6 | Steven Richards | 1:59.5270 |
| 21 | 55 | Paul Dumbrell | 1:59.5690 |
| 22 | 22 | Will Davison | 1:59.6830 |
| 23 | 3 | Tony D'Alberto | 1:59.7520 |
| 24 | 12 | Dean Fiore | 1:59.9270 |
| 25 | 21 | Karl Reindler | 1:59.9620 |
| 26 | 10 | Andrew Thompson | 2:00.0780 |
| 27 | 51 | Paul Morris | 2:00.5620 |
| 28 | 30 | Daniel Gaunt | 2:01.4380 |
| 29 | 16 | Tony Ricciardello | 2:02.0020 |