Webber tops F1 testing in Jerez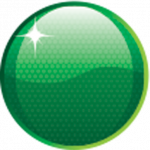 Mark Webber finished yesterday's Formula 1 testing at Jerez at the top of the times.
After days of rain that hampered the Spanish circuit, the sun finally shone for the 11 teams in action, and the Australian ended the day fast for Red Bull Racing.
He clocked a best time of 1m19.299s in his RB6, despite a small mechanical issue early in the afternoon which cost him around two hours. He completed 115 laps.
Second quickest was new Ferrari driver Fernando Alonso, who covered 132 laps in Ferrari's F10. Alonso carried out set-up work with a variety of fuel loads and tyres.
McLaren's Jenson Button was third at the end of the day in the MP4-25, completing 101 laps.
Williams' Nico Hulkenberg was fourth, just ahead of Mercedes GP's Michael Schumacher.
Today is the last day of testing at Jerez.
After the test session, Webber spoke with the assembled media about dry testing, his rivalry with team-mate Sebastian Vettel and the new Red Bull RB6.
Q: Mark, how was your running on Friday?
MARK WEBBER: Every dry lap is pretty important these days, and the weather was much better than expected. It also looks as though it will be half decent on Saturday. It's a good base to prepare for next week in terms of consistent testing.
Q: Has the test programme changed much over the last few days?
MW: Not really. Seb and I wanted to test pretty similar things, because as a team we have highlighted things we need to test. We both do pretty much the same things for the team. After so many days of rainy conditions, we need more track time to evaluate things.
Q: You haven't done as many long runs as Ferrari …
MW: We did some, but for sure we would have done at least one more. We will make up for it on Saturday.
Q: What tyres have you been running?
MW: Soft and medium.
Q: Have you benefited from working alongside Vettel?
MW: It was very enjoyable last year. It was a healthy rivalry, and made me very determined and very motivated to do well. If you have someone like him as a team mate you have to be at the top of your game. I had some very good races last year, but qualifying was a little bit more demanding for me, particularly going into Q3. All in all, we have the same relationship now, as we did when we weren't team mates, and that is a very good sign. It's also thanks to how everything is managed from the top in the team. It is a very healthy team and that in turn helps the drivers have a good relationship.
Q: Do you feel that the Adrian Newey-designed RB6 is another aerodynamic miracle?
MW: Adrian, unfortunately, always moves the bar very high for himself. He is such a genius that, as you can see, many here have copied some of his concepts from last year. Adrian is a very competitive guy, whether on the tennis court or on his drawing board. He is always looking for performance, and luckily for him, he is a big part of the performance of the car. He always seems to know which areas you need to focus on. It is good to have him in your corner.
Q: Do you feel that Red Bull is a step ahead again?

MW: Today was very good. We have to keep an eye on things as we progress through the championship, because in Malaysia we will not be talking about the second test in Jerez. Things change fast.