Michael Patrizi wins at Yas Marina!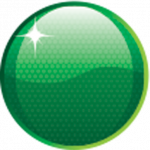 Former full-time V8 Supercars driver Michael Patrizi raced – and won – at the Yas Marina Circuit this weekend.
The 25-year-old arrived at the Abu Dhabi track to assist Triple F Racing's Dean Fiore – his team-mate for the V8 endurance races, but when he went down to the support race paddock to see some of his old mates from his Asian racing days, he found a spare seat available in the Chevrolet Supercar Middle East Championship.
It didn't take long to convince him to drive.
"I went over to see some of my good friends who are racing, and they asked me what I was doing this weekend," he said.
"They said "What are you doing in the next hour, do you want to drive?"
"I'd already missed the two practice sessions, so I went and grabbed some gear off someone, jumped in for qualifying and that was it. I lost second gear in the first few laps, and every corner is first gear in those cars, because it's only a four-speed gearbox.
"In the first race, I went a second quicker than my qualifying time and finished sixth."
"In the second race, I avoided the carnage at the first turn and just kept it clean out front. I had a ball.
Patrizi says that his eyes are still firmly on returning to the V8 Championship next year – and this drive in the #7 Lumina was a great way to get miles around the circuit.
"Everyone else has a race on me for when I come back to V8s next year, so I thought that this was too good of an opportunity to miss, especially being a similar car. It hasn't got as much power, but the way it handles, it's very similar," he said.
"It's got a V8 engine, only 420hp, nice brakes and sticky Pirelli tyres. I reckon they are good things. I loved it out there."