Campos confirms Formula 1 entry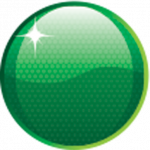 The Campos entry on the Formula 1 grid has been confirmed following months of speculation.
Last Friday, existing Campos shareholder Jose Ramon Carabante took a controlling stake in the new F1 team, originally founded by ex-F1 driver Adrian Campos.
Spanish businessman Carabante has appointed former Force India boss Colin Kolles as team principal and says they will make their race debut at next month's Bahrain Grand Prix.
Campos is one of four new teams set to compete in 2010, along with Lotus, Virgin and the US F1 team – although recent reports suggest that the US F1 operation is in doubt and will possibly miss the first four rounds of the season.
"I would like to thank (Formula One Management CEO) Bernie Ecclestone, who worked tremendously to support our efforts to keep the team viable," said Carabante.
"The whole rescue operation has been a race against time with the goal of always having the team run two competitive cars at the first Grand Prix of the F1 season."
At this stage, Brazilian Bruno Senna is the only driver locked in at Campos and with no testing miles logged on the new car, it will be a race against time, although Carabante remains confident.
"We have a lot of hard work still ahead of us but we are excited about making our F1 debut and looking forward to a competitive season," he said.
New team boss Kolles is no stranger to Formula 1. He started with Jordan in 2004 and remained with the team in its Midland and Spyker guises before moving with the team to Force India.
"I could not resist this tremendous challenge and am very excited to join forces in this new team," Kolles said.
"Over the next 10 days we will review the entire operation, find the extra funding to ensure the team will make the first race in Bahrain, announce the line-up for 2010 in due time and make the operation viable under Jose Ramon Carabante's new ownership."