Whincup scrubbed, van Giz fastest at Yas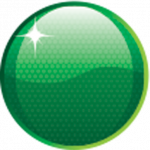 Jamie Whincup was the fastest man at the end of opening V8 Supercars practice at the Yas Marina Circuit – but his time was scrubbed post-session after he was found to have short-cut a corner on his flying lap.
The #1 TeamVodafone Commodore, shod with brand-new tyres for his final lap dash, topped the times until his lap was deemed illegal. His fastest legal time placed him in 10th.
SP Tools Racing's Shane van Gisbergen thus finished on top in the first day of V8 Supercar racing for 2010, edging out Whincup's team-mate Craig Lowndes and Orrcon Steel driver Mark Winterbottom.
Van Gisbergen also had his fastest lap taken off him for short cutting the course, but his second fastest lap was good enough to remain at the top of the pile. It made it a great start to the season for Stone Brothers Racing's van Gisbergen, with his Irwin Racing team-mate Alex Davison finishing the session fourth.
"We had a great session," he said.
"We tried to get the car tuned up, and we were pretty good when we put the second set of tyres on. The track temperature cooled off when the sun went down and everyone went faster.
"The surface is smooth, it's nice and open it's quite good on the tyres. The track is just amazing – awesome.
"At the end, it cooled down quickly. In the second last run, the sun was in my eyes and on the last lap, the lights were on. It's amazing. I've never seen that anywhere else. Tomorrow night is going to be awesome."
Quirky statistic of the final session; Seven of the top nine drivers in the session are or formally were Stone Brothers Racing drivers … Only Lowndes and Jason Bargwanna have not driven for the three-time champion team.
Second fastest driver Lowndes said that the tomorrow's qualifying will present new challenges to the V8 field.
"When the temperature dropped, so did the lap times," he said.
"No doubt tomorrow, qualifying is midday, the cars are going to be different, the track will be different and we'll need to get our heads around it. The more laps we do around the circuit, it's going to improve our knowledge and our speed."
The only red flag in the session came when the engine on Tim Slade's Wilson Security Racing Falcon FG blew.
Practice 3
| | | | |
| --- | --- | --- | --- |
| 1 | Jamie Whincup | Holden | 1:59.5130R |
| 2 | Craig Lowndes | Holden | 1:59.6230r |
| 3 | James Courtney | Ford | 1:59.8930r |
| 4 | Michael Caruso | Holden | 1:59.9410r |
| 5 | Shane van Gisbergen | Ford | 1:59.9960r |
| 6 | Alex Davison | Ford | 2:00.2860r |
| 7 | Daniel Gaunt | Holden | 2:00.4990r |
| 8 | Paul Dumbrell | Ford | 2:00.5240r |
| 9 | Will Davison | Holden | 2:00.5520r |
| 10 | Steven Johnson | Ford | 2:00.6200r |
| 11 | Jason Bright | Holden | 2:00.6650r |
| 12 | Garth Tander | Holden | 2:00.7150r |
| 13 | Lee Holdsworth | Holden | 2:00.7600r |
| 14 | Jason Richards | Holden | 2:00.7750r |
| 15 | Todd Kelly | Holden | 2:00.7880r |
| 16 | Jason Bargwanna | Holden | 2:00.8040r |
| 17 | Mark Winterbottom | Ford | 2:00.8170r |
| 18 | Andrew Thompson | Holden | 2:00.8740 |
| 19 | Jonathon Webb | Ford | 2:01.0280 |
| 20 | Tim Slade | Holden | 2:01.0330 |
| 21 | Tony D'Alberto | Holden | 2:01.1460 |
| 22 | Steven Richards | Ford | 2:01.3770 |
| 23 | Fabian Coulthard | Holden | 2:01.6410 |
| 24 | Russell Ingall | Holden | 2:01.7180 |
| 25 | Dean Fiore | Ford | 2:01.8690 |
| 26 | Rick Kelly | Holden | 2:01.9010 |
| 27 | Karl Reindler | Holden | 2:01.9990 |
| 28 | Paul Morris | Holden | 2:02.2990 |
| 29 | Tony Ricciardello | Holden | 2:03.6420 |
Practice 4
| | | | |
| --- | --- | --- | --- |
| 1 | Shane Van Gisbergen | Ford | 1:58.2230R |
| 2 | Craig Lowndes | Holden | 1:58.3720r |
| 3 | Mark Winterbottom | Ford | 1:58.5260r |
| 4 | Alex Davison | Ford | 1:58.5600r |
| 5 | Jason Bright | Holden | 1:59.1360r |
| 6 | Jason Bargwanna | Holden | 1:59.3350r |
| 7 | Steven Richards | Ford | 1:59.3390r |
| 8 | Jonathon Webb | Ford | 1:59.3970r |
| 9 | James Courtney | Ford | 1:59.7090 |
| 10 | Jamie Whincup | Holden | 1:59.7900 |
| 11 | Michael Caruso | Holden | 1:59.8880 |
| 12 | Lee Holdsworth | Holden | 1:59.9900 |
| 13 | Garth Tander | Holden | 1:59.9970 |
| 14 | Dean Fiore | Ford | 2:00.0890 |
| 15 | Will Davison | Holden | 2:00.1340 |
| 16 | Russell Ingall | Holden | 2:00.1360 |
| 17 | Andrew Thompson | Holden | 2:00.1640 |
| 18 | Steven Johnson | Ford | 2:00.1830 |
| 19 | Rick Kelly | Holden | 2:00.1990 |
| 20 | Tony D'Alberto | Holden | 2:00.2050 |
| 21 | Jason Richards | Holden | 2:00.2410 |
| 22 | Fabian Coulthard | Holden | 2:00.5140 |
| 23 | Todd Kelly | Holden | 2:00.5320 |
| 24 | Karl Reindler | Holden | 2:00.5630 |
| 25 | Paul Dumbrell | Ford | 2:00.6600 |
| 26 | Tim Slade | Ford | 2:01.3710 |
| 27 | Paul Morris | Holden | 2:01.5440 |
| 28 | Daniel Gaunt | Holden | 2:02.2120 |
| 29 | Tony Ricciardello | Holden | 2:02.9280 |