Tyre bundles: Should they stay or go?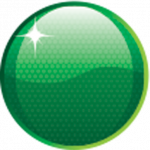 Opinions are divided on the use of tyre bundles at the Yas Marina Circuit for this weekend's opening round of the V8 Supercars Championship Series.
Track officials have placed tyre bundles on the inside of most of the slow corners and chicanes, and some drivers have praised them, while others say their presence will make the racing dull.
"There were some bundles added after the first practice session, so for us, they've done a great job," TeamVodafone driver Craig Lowndes said.
"Tyre bundles are never a perfect scenario, but they're a common scenario that they use at home so it's something that we're used to."
THE FINAL RACE OF THE 2023 REPCO SUPERCARS CHAMPIONSHIP ON ONE OF THE WORLD'S BEST STREET CIRCUITS. GO ALL IN AT THE VAILO ADELAIDE 500, CLICK HERE TO BUY TICKETS
Lowndes' team-mate Jamie Whincup agrees.
"It's a tough one, but I think that (race director) Tim (Schenken) has done the best job he possibly could. You have to have tyre bundles out, otherwise people will be short-cutting the track," Whincup said.
On the flipside, Trading Post Racing's Jason Bright says they will have a negative affect on the spectacle.
"The main thing is that it destroys the racing because it bottles up the pack going into the corner," he said.
"It's better to be able to go over the kerb and keep racing, rather than damage the car when you hit the bundle. You have to be more cautious because the consequences are too great. The marshals can judge whether a car has abused the kerbs – like they did yesterday when they pinged Whincup and (Shane) van Gisbergen."
The Bottle-O Racing's Paul Dumbrell said that the bundles could be removed between qualifying and the race.
"They look amateur," he said.
"In qualifying, I can understand why they have them there, but you could still take four or five of them out for the race itself.
"For racing, they should at least pull them all out of the apex of the slower corners. When you're trying to pass someone, you come to a point when if things go wrong, you've got to make a decision what you're going to hit – either the other car or the tyre bundle. The tyre bundle instantly destroys the steering …
"Maybe they could move them back a bit so people could monster the kerb during a pass and still get away with it. It would have a positive affect on the racing and there would be no damage."
The tyre bundles will remain in place for today's qualifying and race, with the only change being a reflective strip placed around the bundle to create better visibility during the night racing.