Top Gun team to Hunt Stars of Karting crown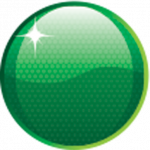 Multiple Australian karting champion Troy Hunt says his trio of drivers in the 2010 CIK Stars of Karting Series are ready to fire when the championship chase kicks off at Newcastle, NSW in two weeks time (March 5-7).
Throughout the four-round series Hunt will guide young guns Jonathan Venter and Jacob Parsons as they chase the Pro Junior (KF3) championship. The Sydney teenagers will be joined in the Top Gun line-up by Wollongong driver Matthew Bailey, who will be competing in the Pro Light (KF1) championship.
"I'm really excited about the year that lies ahead and the group of drivers that I will be working with during the CIK Stars of Karting Series," said Hunt.
"It is great to see Australian karting once again having an 'elite' series and I am really looking forward to being a part of it."
During the peak of his karting career in the late 90s Hunt battled with the likes of current day V8 Supercar stars Jamie Whincup, Mark Winterbottom and James Courtney at the top level of karting in Australia.
"The CIK style of racing has always been regarded as the top level of karting across the world. When it was last prominent here in Australia it helped the likes of Jamie, Mark, James and Ryan Briscoe to take the next step in their flourishing careers," said Hunt.
As a part of his preparations Venter is this weekend competing at the Florida Winter Tour in America in the Junior Rotax category.
"An opportunity came up for me to race in America, the timing was right for me to come over here and by competing against some new drivers on a new track I will be able to gain some great experience heading into the first round of the CIK Stars of Karting Series next month," said Venter.
"The Pro Junior class is going to be pretty cool, I can't wait to get to Newcastle and experience the extra power that the KF3 engine produces."
Like his Top Gun team-mate, 15 year-old Parsons is excited about the prospect of working with Hunt and the Top Gun Racing outfit in the CIK Stars of Karting Series.
About to embark on his tenth year in the sport Bailey is the most experienced of the Top Gun team but still has the youthful exuberance to compete at the top level of the sport.