New Formula Ford driver for Albert Park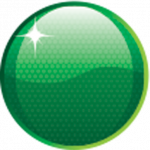 Andrew McFarland has secured a ride for the opening round of 2010 Genuine Ford Parts Australian Formula Ford Championship at Albert Park.
The former Formula Vee driver will be backed by The Blind Factory in a Borland Racing Developments-prepared Spectrum 011c – the car that Luke Ellery drove in last year's national championship.
The Victorian joins Ash Walsh, Ben Jurczak and Caleb Rayner in the four-car BRD team.
While McFarland's entry is only guaranteed for the opening round of the championship, he is hopeful of finding more support for the whole season.
"I really have to thank Dad and BRD for the hours they have poured into this," McFarland said.
"And of course, a huge thank you to Brett Thomas (The Blind Factory owner) for coming on board for the opening round. I'll be giving it my all to repay their faith in me.
"We've been working toward this for a while now. I get on really well with the guys at BRD and can't wait to get into the racing season. I've found the Spectrum to be a more comfortable package all round when compared with the last chassis I used."
BRD team manager Paul Zsidy welcomed McFarland to the factory squad.
"We're obviously delighted to have Andrew working with us this year," said Zsidy.
"He has an excellent record from karting and racing Formula Vee, so we are confident he will adapt well to Formula Ford given the right equipment and environment in which to develop."