Longhurst signs up for Utes legend race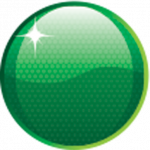 Two-time Bathurst 1000 winner Tony Longhurst will drive with 2007 V8 Ute Champion Grant Johnson in a Holden VE SS Commodore in the 'Ten Years of Legends Race' at Adelaide's Round 1 of the 2010 Yokohama V8 Ute Racing Series – protected by Armor All.
Longhurst won his first Bathurst 1000 in 1988 with Tomas Mezera in a Ford Sierra and again in 2001 with Mark Skaife driving for the Holden Racing Team. He is one of only three drivers in the V8 Supercar era to win Bathurst in both a Ford and a Holden (the others Craig Lowndes and Steven Richards.)
After retirement from V8 Supercars, Longhurst claimed another win at Bathurst, helping Damien White and Rod Salmon to victory in the 2009 Bathurst 12 Hour in a Mitsubishi Evo X.
Johnson says that Longhurst will be a fast addition to his team.
"We'll make sure he's up to speed and hopefully he's faster than me. We are confident he will do really well and hopefully we'll come away with a round win. That's the plan," said Johnson.
Longhurst is one of four V8 Supercar drivers to join the race including Paul Morris, Steve Owen and Cameron McConville. Other confirmed drivers in the unique two-driver weekend include Rick Bates, Leanne Tander, Andrew Miedecke, Steven Bradbury, Robbie Maddison and James Brock.
V8 Utes champions Rod Wilson, Marcus Zukanovic and Matt Lockwood (NZ V8 Utes) will compete as 'Legends' alongside other former Ute regulars Chris Smerdon and Chris Walker.