Live web coverage for every Shannons round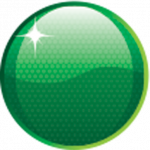 Every round of the Shannons Nationals Motor Racing Championships will be broadcast live on the internet.
After a successful trial in the last round of the 2009 championship at Sandown last year, series director Rob Curkpatrick confirmed that the medium was being implemented across the entire 2010 season.
"The live broadcast from the Sandown round proved to us that the internet is the future for sports broadcasting," he said.
"In 2010 our viewers will be able to see all the races in full, live from their computers, and then tune in hear all the interviews, go behind the scenes and see more detailed coverage on the Speedweek and Inside Speed television packages."
The TV schedule for the 2010 Shannons Nationals Motor Racing Championships has also been announced, with the series continuing to be broadcast around Australia on SBS' Speedweek and Inside Speed on Fox Sports.
Speedweek on the SBS will telecast a highlights package of the racing action from the most recent Shannons Nationals round, mostly on the Sunday following the event.
Replays will also shown on the subsequent Wednesday evenings.
 (Check local guides for full details).