Crompton: Mind management crucial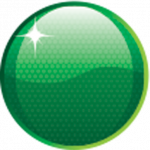 Mind management is the key to tonight's opening race of the V8 Supercars Championship Series at Yas Marina Circuit, according to Neil Crompton.
Channel Seven's main commentator and former racer told Speedcafe.com.au that remembering that the championship is decided in December, rather than in the desert over the next week, will be crucial to the 'end game' in this year's V8 title.
"Often there is a bit of a rush of blood in the first race meeting," he said.
"Traditionally, we've normally been standing at Clipsal for the curtain raiser event and there's generally a massive testosterone burst. Everybody has been parked since the first week of December and in the break, most people psyche themselves into the belief that there's a world championship up for grabs. They tend to forget that the champion is crowned in December, not February.
"Race 1 of the new season is often very volatile, and lots of guys are quite rightly energised, and teams are refreshed with new gear and expectation is very high. Mind management is going to be a very big part of the first race.
"When you do the maths and work backwards from the end of the year, and look at what it takes to be a top three, top six, top 10 runner in the championship, they all need to review those figures today before they go into Race 1.
"The truth of the matter is that if you're fast and consistent and you walk away from these first four races in the Middle East with a bunch of points, you'll be really well positioned for the rest of the year.
"If you go feral and knock corners off the thing in the first five minutes, you'll pay really hard for it."
Crompton says that the Yas Marina Circuit saw a lot of top teams scratching their heads after initial running at the new Abu Dhabi track yesterday.
"The overwhelming message that came out of practice is that the track is very difficult to set-up for," he said.
"Set-ups that have worked in the past on similar track don't necessarily apply here. I think quite a few people got a big shock. There were lots of images of cars that were behaving badly.
"I reckon the fact that they've qualified in peak sunlight, and then their going to race with a gap between sessions of two and a half hours, they'll be huge changes in the track condition and reading the conditions is going to be a really significant factor.
"Lots of guys that I spoke to were a bit shocked at how much turn in oversteer and mid-corner instability there was. You can't do that for very long out there, because the rear tyres on the car won't stand up to it."
The first race of the V8 Supercars season kicks off at 6.05pm Abu Dhabi time (1.05am AEST).