V8s hit the track at Abu Dhabi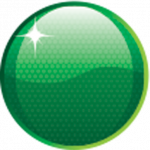 The first two V8 Supercars practice sessions have been run at the spectacular Yas Marina Circuit in Abu Dhabi.
The first two sessions were only contested by 14 cars with drivers who finished in the bottom 50 percent of last year's V8 Supercars Championship Series field.
All cars get five sets of brand-new Dunlop control tyres for this weekend's round, with cars not allowed to run on old rubber.
Irwin Racing's Alex Davison ended the two sessions on top, followed by Rock Racing's Jason Bargwanna and DJR Ford driver Jonathon Webb.
The times from the two sessions were as follows;
Practice 1
| | | | |
| --- | --- | --- | --- |
| POS | DRIVER | TEAM | TIME |
| 1 | Paul Dumbrell | The Bottle-O Racing | 2:01.9710R |
| 2 | Alex Davison | Irwin Racing | 2:01.9710R |
| 3 | Jason Bright | Trading Post Racing | 2:02.1270 |
| 4 | Jason Bargwanna | Rock Racing | 2:02.2920 |
| 5 | Todd Kelly | Jack Daniel's Racing | 2:02.3390 |
| 6 | Jonathon Webb | Dick Johnson Racing | 2:02.5830 |
| 7 | Tim Slade | Wilson Security Racing | 2:02.7210 |
| 8 | Karl Reindler | Fair Dinkum Racing | 2:02.8780 |
| 9 | Andrew Thompson | Bundaberg Red Racing | 2:03.2350 |
| 10 | Tony D'Alberto | Centaur Racing | 2:03.3470 |
| 11 | Dean Fiore | Triple F Racing | 2:03.7100 |
| 12 | Paul Morris | Castrol Edge Racing | 2:04.4240 |
| 13 | Daniel Gaunt | Gulf Western Oils Racing | 2:04.4240 |
| 14 | Tony Ricciardello | Super-Max Racing | 2:06.3720 |
Practice 2
| | | | |
| --- | --- | --- | --- |
| POS | DRIVER | TEAM | TIME |
| 1 | Alex Davison | Irwin Racing | 2:00.8280R |
| 2 | Jason Bargwanna | Rock Racing | 2:01.0180 |
| 3 | Jonathon Webb | Dick Johnson Racing | 2:01.0660 |
| 4 | Todd Kelly | Jack Daniel's Racing | 2:01.2770 |
| 5 | Paul Dumbrell | The Bottle-O Racing | 2:01.2790 |
| 6 | Tim Slade | Wilson Security Racing | 2:01.2990 |
| 7 | Jason Bright | Trading Post Racing | 2:01.8230 |
| 8 | Daniel Gaunt | Gulf Western Oils Racing | 2:02.0440 |
| 9 | Karl Reindler | Fair Dinkum Racing | 2:02.1060 |
| 10 | Tony D'Alberto | Centaur Racing | 2:02.2610 |
| 11 | Dean Fiore | Triple F Racing | 2:02.4530 |
| 12 | Andrew Thompson | Bundaberg Red Racing | 2:02.6030 |
| 13 | Tony Ricciardello | Super-Max Racing | 2:04.3360 |
| 14 | Paul Morris | Castrol Edge Racing | 2:05.2620 |