Speedcafe.com.au introduces 'V8 Race Guide'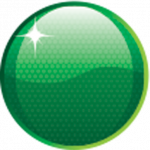 Speedcafe.com.au is proud to bring you an electronic armchair guide to each round of the 2010 V8 Supercar Championship Series.
We see Speedcafe as a work in progress and part of our on-going commitment to motorsport fans in Australia and around the world we will be providing the Speedcafe.com.au Race Guide.
The Speedcafe.com.au Race Guide is designed as a downloadable reference piece, which you can print out and keep beside you as you watch the telecast or put in your pocket and take to the track.
This will be issued in the week leading up to each event to ensure we have the most accurate information possible as we head into a race weekend.
While there will be some news content, all of the breaking news will still be delivered through Speedcafe on a daily basis.
The Race Guide is more about facts, figures and providing the bits that will make your viewing or spectating experience more enjoyable.
As always, we would like to remind you that this preview and your Daily Racing Fix on Speedcafe is only made possible by the support of our platinum partners Jack Daniel's, Irwin Tools, Orrcon Steel and Pirtek and we ask that you support those companies whenever you can.
The Speedcafe.com.au Race Guide can be viewed and dowloaded CLICK HERE