Kelly re-signs long-term Red Bull deal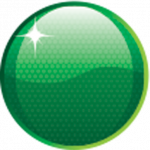 Rick Kelly has re-signed a long-term deal with personal sponsor Red Bull.
The 27-year-old Jack Daniel's Racing driver will debut a new helmet colour scheme at the Yas Marina Circuit this weekend – the first time Red Bull has taken full ownership of his helmet design.
Also, Kelly will take in a short two-day trip to Red Bull's headquarters in Austria between the first two rounds of the V8 Supercars Championship Series in the Middle East.
To say that Rick is excited about his new helmet and Red Bull's continued personal support is an understatement …
THE FINAL RACE OF THE 2023 REPCO SUPERCARS CHAMPIONSHIP ON ONE OF THE WORLD'S BEST STREET CIRCUITS. GO ALL IN AT THE VAILO ADELAIDE 500, CLICK HERE TO BUY TICKETS
"It's a brand I loved and respected for many years, and I was chasing support from them for a while," he said.
"It's a pretty exciting time for me. I've been with them since 2006, and I won the championship that year, so it's great that we've continued and built on the support to now.
"This year is the first year I have a full Red Bull helmet, which I'm quite excited about it.
"The original design I had on my helmet meant a lot to me – the Ned Kelly theme, and it was something that I'd developed over the years. I put a little bit of feedback in the design that they originally gave me, and it has come back a little bit different to most of the other Red Bull helmets that are out there.
"They are very particular with their brand, and it took them a little while to get the design right, and we'll probably continue to tweak it over the next few months, but for a first-up attempt, I think it's pretty good."
Between the Abu Dhabi and Bahrain V8 Supercar rounds, Kelly will head over to Fuschl am See, Austria – the world headquaretrs for Red Bull.
"I'm going there for three days, Sunday, Monday and Tuesday," he confirmed.
"On Sunday, Elysia (Rick's girlfriend) and I are going to look around Austria, and then on Monday and Tuesday, they've got a full schedule for us to visit the Hangar, the staff and a couple of the facilities."
Kelly is keen to return to the Red Bull headquarters in the future to partake in Red Bull's fitness training camp.