Tony Ricciardello: Back in the Main Game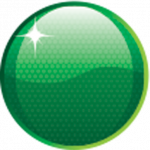 Tony Ricciardello was today announced as the fourth driver at Kelly Racing, completing the 2010 V8 Supercars Championship Series entry list.
The 30-year-old will drive the #16 Kelly Racing Holden Commodore VE for the entire season, with sponsorship secured for the first two rounds of the season from Super-Max Razors.
Ricciardello has competed in 14 V8 Supercars races prior to this season, having competed in many endurance races, plus a half season in 2006 with Britek Motorsport.
The West Australian spoke to Speedcafe.com.au's Grant Rowley about his new role, his expectations and what he's going to do with his famous Alfa Sports Sedan …
QUESTION: You were announced today as the fourth driver at Kelly Racing, driving the Super-Max Commodore VE. Is your head spinning?
TONY RICCIARDELLO: It's just sensational news. I've only just arrived in Abu Dhabi and gone for a walk of the track and this is just an amazing start to the season. It's all very exciting.
Q: Has it sunk in yet that you're going to be a full-time V8 Supercar driver?
TR: I think it will sink in tomorrow in the first practice session. I'll get in the car, suit up, first laps, then I'll know it's all happening.
It's going to be a pretty difficult thing to do. I didn't do the Winton test, so it's more just getting my head around the car, the track and get on with it from there.
Q: What are your expectations for the first few rounds? Are you going to ease into it, or do you have some particular goals?
TR: It's hard. It's a difficult game, and if it was easy, everyone would be doing it. I've got no expectations. I just want to have a good clean run and try and have a good weekend and just do well for Super-Max and the Kelly Racing guys.
Q: Speaking of the Kelly team, there are three other cars to gauge yourself against. Do you agree that it's a huge advantage for you?
TR: There's a lot of knowledge in the team and experience with Todd (Kelly), Rick (Kelly) and Jason (Bargwanna). And I'm sure the cars are going to be good enough to be in the top 10 comfortably, so it's a matter of getting a good set-up and having a good clear weekend.
Q: This isn't your first stint in V8 Supercars – but your first full-time ride. What do you have to improve on within yourself to make the most of this opportunity?
TR: It's mainly just time in the car. Before, I was in and out of the car once or twice a year and to be professional as all the guys in the series are, you need to be driving the cars every couple of weeks and then you can start making your way forward, otherwise, you're always starting again.
This year is about being consistent, getting more runs on the board and more time in the car, and by the middle of the year, things will start looking promising.
Q: What happens to your Alfa Sports Sedan this year? Does it get rested?
TR: I've put the cover on it, gave it a good wipe down and wiped the tear our of my eye …
It's always there, and if I'm not in a V8 Supercar, I'll have a run in it at Barbagallo to keep my eye in and just try and make the most of the season.