Reigning Champ: Advantage already?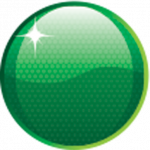 Most V8 Supercars pundits are tipping back-to-back Champion Jamie Whincup to win – or at least contend – for this year's title.
And maybe, he already has an advantage heading into this weekend's opening round of the V8 Supercars Championship Series – the category's debut at the mega dollar Yas Marina Circuit.
In late January, Whincup was one of four drivers selected to represent the category in a six-day promotional tour at Abu Dhabi-based track. The trip included laps of the circuit in road cars and a Porsche race car, a ride in a two-seat Formula 1 car, wakeboarding and other 'tourist' activities.
Other drivers included Mark Winterbottom, Will Davison and Paul Dumbrell.
THE FINAL RACE OF THE 2023 REPCO SUPERCARS CHAMPIONSHIP ON ONE OF THE WORLD'S BEST STREET CIRCUITS. GO ALL IN AT THE VAILO ADELAIDE 500, CLICK HERE TO BUY TICKETS
But the big advantage was the laps of the circuit, and Whincup says that the 20 laps he did is a huge plus.
"I was a lucky one of four to have experienced the circuit a few weeks ago," he told Speedcafe.com.au.
"The big upside is that we got to see the circuit and do 20 laps in a road car. From a driver's perspective, it's a very technical track. Nothing is ever going to compare to Bathurst, but it's second in line to Bathurst in terms of technicalities.
"It's got everything – long straights, tight corners and 200km around there, in the dark, is going to be a long, long tough effort.
"It is clearly one of the richest tracks in the world. It's an absolute picture. For anyone who doesn't know the track, it goes through a five star hotel, situated around a marina, which stores 120 foot sailing boats. It's an unbelievable facility."
Whincup said that having a ride in the Formula 1 two-seater was a memorable experience.
"That was just an amazing experience. I think they only charge $5000 AUD for two laps. For me, I reckon that's unbelievably cheap value – it's one of the best experiences I've ever had. The braking and the corner g-forces is just unbelievable," he said.
"The big question is whether us, as drivers, get more out of the ride than say a person without racing experience. That's a tough one, but I think we actually do get a bit more out of it. (Sportscar driver) Jamie Walter-Campbell drove me around, and he had a few little moments, and that was the best part of the ride for me. Knowing what a race car can and can't do makes a ride like that even more exhilarating."
The 2010 V8 Supercar Championship Series kicks off on Thursday at Yas Marina.