V8s to race in Singapore this year?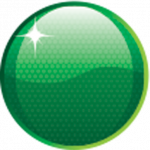 Could V8 Supercars race as a support category at the Singapore Grand Prix this year?
That's the question being asked by the promoters and organisers of the Singapore street race who are believed to have contacted V8SA in the hope to entice the category over to the September race.
The Singapore GP organisers are keen to get a 'world-class' race category to support its night time F1 race, which is run on the 5.073km street track.
This year's Singapore F1 GP is scheduled to run on September 24-26, two weeks after the L&H 500 at Phillip Island and two weeks before the Supercheap Auto Bathurst 1000.
Timing-wise, the event is possible, although teams would be rushed in between the two biggest (and arguably most important) races of the year.
And with Barbagallo Raceway's round recently being dropped off the calendar, this date could slot in as a logical replacement.
Speedcafe.com.au contacted V8 Supercars' acting chief executive officer Shane Howard who was unable to comment on chance of the category racing in Singapore this year.
Howard did, however, agree that Singapore is a desirable destination for the V8 Supercars Championship Series.
"We see great value in going to Singapore in the future," he said.
"Deals to travel overseas and compete don't come together quickly. We've been working on the prospects of heading to Singapore for approximately two years now. "
A new permanent facility in Changi, Singapore, is still under construction and has been expected to debut on the V8 calendar in 2012.
"We've had discussions with the government over there, and the potential developers and operators to run on the permanent circuit.
"It's certainly a destination that we wish to be racing at."