Bargwanna MINI team confirms driver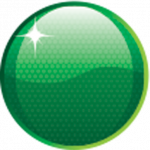 Bargwanna Motorsport has confirmed that 19-year-old Sean Carter will drive the sole Bargwanna entry in the MINI Challenge Series this year.
The Victorian made his debut with the MINI team in the last three rounds of last year's series at Surfers Paradise, Barbagallo Raceway and Homebush, and is backing up for a full-tilt on the title this year.
Carter will be backed by Plan4Growth along with Helenic Dairy and Saleslink Australasia. He is hopeful of announcing a major sponsor in time for the opening round at the Clipsal 500 in Adelaide (March 11-14).
"I'm really excited to confirm that we'll be back on board the MINI Challenge Series this year with Bargwanna Motorsport," Carter said.
"2010 is going to be a big one for my career and we're going to do whatever we can to take the #28 MINI to the front of the pack."
The MINI Challenge Series will be contested over eight rounds, including five street courses. Carter says that the event he's most looking forward to is the Albert Park street race – his home track.
"Obviously, having the opportunity to race in front of family and friends in support of the Australian Grand Prix is huge and the second round of the series is going to be a pretty special moment for that alone – not to mention the fact I can say I've raced in an event where Michael Schumacher's raced!" he said.
Team owner and Rock Racing V8 Supercar driver Jason Bargwanna says that he has high hopes for Carter in this year's title.
"We're really happy to have Sean back on board for this year," the 2000 Bathurst 1000 winner said.
"He impressed us with his level-headed approach and talent at the end of last year and I think you'll see him go to another level this year.
"I would like to see Sean challenging for podiums and take at least a race win. He might expect a bit more on a personal level, but we'd be happy with that and we're certainly not placing any undue pressure on his shoulders.
"MINI Challenge this year will really take it up a notch, with the events that the Series has partnered with. It provides a great branding platform for MINI and you can really encourage sponsors to get behind it and bring their staff and corporate partners to the events and have a great time."