V8 teams packed and ready for Middle East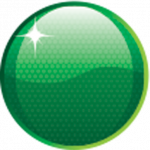 V8 Supercars Championship Series teams are currently packed and ready to head off for the category's first-ever offshore start to the season.
The first round will be held at Abu Dhabi's spectacular Yas Marina Circuit this weekend, with the second round of the series to be held at Bahrain a week later.
Two purpose-built 747-400 aircraft will carry the V8 circus to the Middle East, with more than 110-tonnes of cars and equipment and an estimated value in excess of $AUD50 million.
Both aircraft will travel from Australia (one from Avalon, Vic, and the other from Brisbane, Qld) to Abu Dhabi for the opening race before being re-packed for the short flight north to Bahrain. Both planes will then return to Australia after the completion of the second race.
Stone Brothers Racing is the feature for today's Video News Release, featuring team manager Dave Stuart and the process of freighting a race team from one side of the planet to the other.