Summernationals cancelled due to weather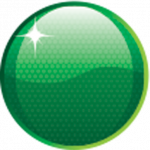 Last weekend's round of the ANDRA Pro Series – the Summernationals – was cancelled due to bad weather at the Western Sydney International Dragway.
The 2010 Summernationals kicked off with Sportsman and Pro Series racers battling hot conditions in the Sydney summer sun on Saturday, but fickle February weather delivered the final say on proceedings. Almost 70mm of rain fell in two hours, ending proceedings.
Senior Sydney Dragway and ANDRA officials met and based on the rain continuing to fall as well as the forecast for even more wet weather, the decision was made to cancel the meeting.
Some racing was run on Saturday, with the standouts being Aaron Hambridge's amazing 5.6s ET in Top Alcohol in a brand-new car after destroying his previous machine in Perth. Ben Bray had a scorching run in Pro FX into the 6.7s zone and Phil Lamattina's top qualified at 4.8s in Top Fuel.
The rain meant that American Mike Janis was not able to race in Sean Mifsud's Wild Willy Top Doorslammer. The two-time IHRA champion came out to Australia especially to compete, but didn't get the chance.
The next round of the ANDRA Pro Series will be held at Perth Motorplex for the Westernationals on February 27-28.