Sportscar driver arrested for fraud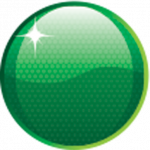 Former Grand-Am sportscar driver Henri Zogaib has been arrested in Florida on serious fraud charges.
Allegations point to Zogaib basically funding his own motorsport career from dodgy investments and false promises.
Autoweek reports that this year's Daytona 24 Hour winner Ryan Dalziel, a former team-mate of Zogaib, has lost his house over the Ponzi scheme.
"I only hope he gets what he deserves," Dalziel told Autoweek.
Dalziel, a former Champ Car driver, partnered Zogaib in the SAMAX team in a Prototype entry in the Rolex Grand-Am Sportscar Series, scoring podium finishes and respectable results.
To read Autoweek's full story on Zogaib – including the obligatory police mug shots – CLICK HERE.
What's a Ponzi scheme you ask? Well the most recent instance was arguably the biggest fraud in corporate history, when Bernard Madoff carried out a scheme so massive that he was imprisoned for 150 years. A quick definition of a Ponzi Scheme can be seen on Wikipedia HERE