Kelly brothers take class win at Southern 80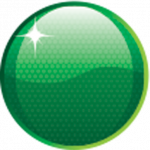 On the eve of the 2010 V8 Supercar season, Jack Daniel's Racing drivers Todd and Rick Kelly have won their class at the Southern 80 water ski race on the River Murray near Echuca, Victoria over the weekend.
The Kelly brothers took a win of a different kind at the event, the biggest water skiiing race in the world.
Rick Kelly drove the team's boat, named 'Esky Mojo', with fellow V8 Supercar driver Dale Wood alongside as Observer, while Todd Kelly and Lloyd Woolman were the team's skiers. The impressive Velocity boat, which made its debut at the event, is powered by a 300 Mercury XS outboard motor.
The team won the F2 Expert class, breaking the previous class record for the event with a time of 40 minutes 20 seconds with an impressive average speed of 120km/h.
"Todd and I are absolutely stoked to get this win," said Rick Kelly.
"Driving our new 'Esky Mojo' boat is a huge challenge on the Southern 80 course, which is so demanding. It's one of the toughest things we've ever attempted.
"We have spent the last four months working on the boat on weekends and at nights after we have finished at the Kelly Racing workshop."
On a successful outing for the Kelly family, father John was also a class winner, taking out the Six Litre Expert class in his boat 'Mojo', which is powered by a Chevrolet NASCAR engine sourced from Dale Earnhardt Incorporated. It was behind this boat that Todd and Rick Kelly broke the 100mph barrier last year.
The Southern 80 was first held in 1962 and is the biggest water ski race in the world with over 400 entries each year from all around the globe. The course spans the distance of the River Murray between Torrumbarry and Echuca and has over 120 bends.
Rick Kelly said that his thoughts were with the friends and family of skier who died at this year's event.
"Our thoughts are with the family and friends of the competitor who sadly passed away on the weekend," said Kelly.
"Water skiing has been in our family for years and we love the sport, so we are really saddened when a fellow competitor has been badly injured or killed."
The Kelly brothers were avid water skiers in their youth, having grown up near the River Murray in their hometown of Mildura. Now that they are 'their own bosses' to a large extent the pair have taken up water skiing competition again.
Todd and Rick Kelly now fly to the Middle East for the first two rounds of the 2010 V8 Supercar Championship Series, beginning with the Yas V8 400 at the Yas Marina Circuit in Abu Dhabi this weekend.