Hirvonen wins Rally Sweden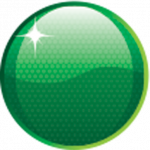 BP Ford Abu Dhabi World Rally Team drivers Mikko Hirvonen and Jarmo Lehtinen have started the 2010 FIA World Rally Championship in style with victory in Rally Sweden.
The Finns won the opening round by 42.3sec from Citroen Total World Rally Team's Sebastien Loeb and Daniel Elena in a Ford Focus RS World Rally Car after three days' competition in the ice-bound Scandinavian forests.  The win moved Ford level at the top of the all-time standings with 74 WRC victories.
Ford Team-mates Jari-Matti Latvala and Miikka Anttila finished third in a similar Focus RS WRC, 1min 15.4sec behind their fellow Finns.
Rally Sweden is the only true winter rally in the series.  Drivers tackled 21 speed tests covering 345.15km in the Värmland region of central Sweden.  Temperatures plunged to -22ºC, but clear blue skies provided picture postcard scenery in the wintry forests.  Snow covered the tracks in the barren Scandinavian countryside, but beneath lay a softer than expected ice base.  Exposed gravel poked through during the second pass over the roads and posed tough challenges for drivers, as they struggled to prevent stones ripping the tungsten-tipped studs from their tyres to leave little grip.
Hirvonen's tyre management played a crucial part in his victory.  After making minor set-up changes to his Focus RS WRC, the 29-year-old ended Friday's first leg with a 6.2sec lead.  He stretched that to 16.6sec on Saturday when his decision to fit new Pirelli Sottozero rubber to the front of his car in the middle of the afternoon enabled him to blitz closest rival Sebastien Loeb by 16sec in two stages.  He measured his pace through the final leg to secure his 12th WRC win.
"After losing the title last year by a point I knew I had to win more, rather than settle for consistent points finishes, so this is the ideal start," said Hirvonen.  "It was a big win for us and I want many more this season.  It's the first time I've won the opening round of the year.  I tried to be more aggressive from the start in all aspects of my performance.  It was a brave decision yesterday to change the tyres when I did but it paid off and those kind of decisions make the difference between winning and losing.
"It was such a hard rally for the tyres on the exposed gravel and you can't imagine how nervous I was driving the final stage.  I have a year's more experience of a title battle than this time last year and I think that showed here.  I need to continue in the same way for the rest of the season," he added. 
The championship switches to gravel next month for the first of four rounds outside Europe.  Rally Mexico is based in León on 4 – 7 March.
Leaderboard – Final Results Rally Sweden
| | | | |
| --- | --- | --- | --- |
| No | Driver | Car | Time |
| 1 | Mikko Hirvonen | Ford Focus RS WRC | 3:09:30.4 |
| 2 | Sebastien Loeb | Citroen C4 WRC | +0:42.3 |
| 3 | Jari-Matti Latvala | Ford Focus RS WRC | +1:15.4 |
| 4 | Dani Sordo | Citroen C4 WRC | +2:41.6 |
| 5 | Sebastien Ogier | Citroen C4 WRC | +4:15.3 |
| 6 | Henning Solberg | Ford Focus RS WRC | +5:23.4 |
| 7 | Matthew Wilson | Ford Focus RS WRC | +7:53.1 |
| 8 | Mads Ostberg | Subaru Imprez WRC | +9:22.2 |
| 9 | Petter Solberg | Citroen C4 WRC | +10:17.5 |
| 10 | P-G Anderson | Skoda Fabio S2000 | +12:08.9 |
Drivers' Standings
| | | | |
| --- | --- | --- | --- |
| No | Driver | Car | Points |
| 1 | Mikko Hirvonen | Ford Focus RS WRC | 25 |
| 2 | Sebastien Loeb | Citroen C4 WRC | 18 |
| 3 | Jari-Matti Latvala | Ford Focus RS wRC | 15 |
| 4 | Dani Sordo | Citroen C4 WRC | 12 |
| 5 | Sebastien Ogier | Citroen C4 WRC | 10 |
| 6 | Henning Solberg | Ford Focus RS WRC | 8 |
Manufacturer' Standings
| | | |
| --- | --- | --- |
| No | Manufacturer | Points |
| 1 | BP Ford Abu Dhabi | 40 |
| 2 | Citroen Total | 30 |
| 3 | Citroen Junior | 14 |
| 4 | Stobart M-Sport Ford | 14 |