David Coulthard tests Mercedes DTM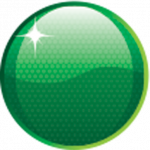 David Coulthard has tested a Mercedes DTM car at Alcazaba, Spain last week.
The former Formula 1 driver retired from the pinnacle of world motorsport at the end of the 2008 season and has made no secret of his desire to race again.
Is there a future for Coulthard in the DTM? Or perhaps, would Coulthard be interested in the Gold Coast SuperCarnivale?
There have been a large number of ex-F1 stars compete in DTM in the past, including Mika Hakkinen, Jean Alesi and Heinz-Harald Frentzen. Ralf Schumacher is currently driving for Mercedes.
A statement on dtm.com said that Coulthard's Mercedes test "does not allow direct conclusions about a possible commitment for the 2010 season."