Bowe urges car companies to support 12 Hour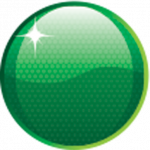 Armor All Bathurst 12 Hour winner John Bowe has urged all Australian car manufacturers to get involved in the 12 Hour event, saying that for a small price, they can get great value.
Bowe drove with Garry Holt and Paul Morris to victory in yesterday's 'once-around-the-clock' race, securing his first 12 Hour win since the production car race was reborn in 2007.
The Tasmanian now adds the 12 Hour win to his two Bathurst 1000 victories.
With over 25 years experience of racing cars at Bathurst, Bowe says that the stature of this event is growing, and it can grow even further with more support from Australia's car makers.
"Motorsport has some serious significance to the motor industry, and manufacturers around the world understand that," he said.
"In Australia, they seem to stand-off, for whatever reason. The only factory entries in yesterday's race was Holden's Sportwagon and the Alfa Romeo, which is owned and run by Neville Creighton who has quite a background in motorsport.
"It's not a million dollar category. It's not 'the richest bloke wins the race', and manufacturers can learn some really good stuff from the race and use that in a marketing sense and a dealer relationship sense. For that particular race, it could be used very well. I'm not talking production car racing in general, I'm talking about just the 12 Hour.
"And manufacturers don't need to put millions of dollars into it. They simply don't need to, but they should show a bit more enthusiasm and support, and I think that customers of theirs are actually interested in it."
Bowe said that regardless of factory race entries, the event has a bright future.
"The event has a really good future," he said.
"It's quite unique in this country. In my opinion, the race will just evolve, and by that, I think we'll end up with a deeper quality of entry.
"It can't be rushed in anyway. It's got a major sponsor now, which is very good, it's well run, it's well organised, the entries are increasing – there were 40-odd cars, and the track can only hold 55.
"More and more people will take notice of it because it's for showroom cars. It's got a great future."
While grid numbers were at a high, the number of Mitsubishi EVOs competing was also up. The former Australian Touring Car champ suggests that the organisers should cap the amount of makes eligible for entry.
"The big thing they need to guard against in the short term is that it doesn't become an Mitsubishi EVO-fest," he said.
"I would suggest they cap the number of type of cars in the race. Maybe they could cap the EVOs at 10, because next year, there could be 30 of them in the race. This year's race was almost an EVO-fest, and that's not really what it's about."