Vodafone kid wins on debut in senior ranks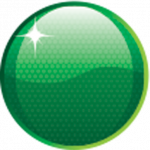 Vodafone-backed kart racer Chris Hays has made a serious impression during his debut in the senior ranks at the Victorian Open Sprint Kart Championships at the Oakleigh circuit in Melbourne this weekend.
Hays, the reigning national champion in the Junior Clubman category, claimed a dominant victory in the hard fought 100cc Clubman Light category ahead of Melbourne karting identity James Sera.
The 15 year-old shadowed early race leader Leigh Nicolaou, who emerged unscathed from an opening corner melee, during the early laps before showing superior speed aboard his Vodafone-backed Tony Kart to take over the front running.
From that point, Hays was never challenged for the remainder of the 21-lap encounter as he went on to claim a dominant victory – the sixth state championship of his career so far.
"It is an unbelievable start to my senior career," said Hays.
"To win a Clubman Light state championship in my first ever race as a senior is just amazing. I was able to steer clear of the opening turn incident and once I took over the lead I simply put my head down and tried to put in some consistent lap times.
"After qualifying on Friday I was happy to be up there near the front and would have been pleased to have finished inside the top five against such high quality of drivers, but to have won it is great."
Sera, who started from the back of the pack after both of his rear wheels fell off during yesterday's pre-final, put in a superb drive to climb his way up to second place at the chequered flag.
Fastest qualifier and polesitter Adam Hughes' campaign for his second victory at the event, he won the 125cc Leopard Light category earlier in the day, was over on the opening lap after he came together with Jordan Ford.
"It is great to have won back-to-back Leopard Light championships but it is a bit disappointing to miss out on the Clubman Light championship for the second year running," said Hughes.
"In the early running of the Leopard Light final, I thought James had some good pace but once I got back in front I aimed to be consistent, measured the gap and was able to pull away for the win.
"My focus now turns towards the nationals where I'll be shooting for the Clubman Light victory."
Essendon's Jason Pringle was the only driver to secure a pair of victories across the weekend in the Rotax and Clubman Heavy categories.