Speedcafe.com.au makes dreams come true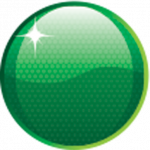 The winner of Speedcafe's '2010 Marcos Ambrose Viva Las Vegas tour' has been announced.
Ian Appelgren, from northern New South Wales beachside town Cabarita, is currently organising his passport for his first-ever trip overseas after being confirmed as the winner of the tour to Las Vegas.
Appelgren joins the group who leave Australia on Wednesday February 24 and return on Wednesday March 3, staying at the five-star Bellagio Hotel in the heart the Las Vegas Strip.
The third annual tour, presented by Orrcon Steel, includes NASCAR Pole day, NASCAR Nationwide and NASCAR Sprint Cup events as well as a host of off-track activities including a private dinner with Marcos Ambrose and a private 'winner take all' poker tournament.
Appelgren was beside himself when he heard the news that he'd won the trip.
"This is absolutely awesome. I've never been overseas before, and to go overseas for the first time to watch Marcos Ambrose race is just unbelievable," he said.
"I've been a Marcos fan for a while. I followed him when he raced for Stone Brothers Racing here in Australia. I'm a Ford fan, and he helped put Ford back to the front of the field. To be honest, I'd love to see him come back to race in Australia!
"I've got all of his model cars, a big Pirtek flag that he signed for me. He's a good guy and a great racer."
While Appelgren and all of the other Ambrose fans will spend close to a week in the heart of the world-famous Las Vegas strip, he said that watching Ambrose at Las Vegas Speedway is going to be the highlight.
"The three days at NASCAR is going to be the highlight. I watched a lot of NASCAR on television, but I don't know if I totally understand it yet," he said.
"And you don't get the atmosphere on the TV, so I think the atmosphere is going to be like nothing I've ever seen before. I've been to Queensland Raceway and Bathurst, but never anything like this."
And of course, this prize is all courtesy of Speedcafe.com.au – Appelgren's favourite motor racing website.
"It's a fantastic site. I've always followed Marcos, and I saw it on his website one day, and since then, it's virtually the only site I go," he said.
"It's well informed, it's easy to read and it's got a bit of everything. I've told all of my friends about it – especially after I got the phone call that I'd won the trip to Vegas!"