Gum tree on track stops Bathurst 12 Hour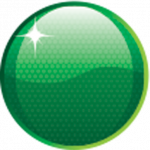 The Armor All Bathurst 12 Hour is 'on hold' after a gum tree fell onto the circuit at Forrests Elbow.
The large tree fell onto the track while the race was under Safety Car conditions due to heavy rain.
The event has been rain-affected from the start.
Pro-Duct Mitsubishi driver Neil Crompton said that the tree incident on the approach to Conrod Straight is just another chapter in Mount Panorama's weird and wild history.
"We've had horses, kangaroos and people on the track before, but a tree is new," he said.
"It's a frightening image. It's lucky we were under Safety Car at the time.
"You've got a huge amount of pace coming out of that corner. It's not the kind of place you expect to be slowing down in a hurry."
Before the red flag came out, the Des Wall/David Wall/T Symmons led the race by 17 seconds, ahead of the reigning Champion car of Damien White/Rod Salmon/Inky Tullock and the BMW of John Bowe/Paul Morris/Garry Holt.
Fourth place is the Mitsubishi Evo of Tim Leahey/Peter Hill/Eric Bana ahead of Glenn Seton/Neil Crompton/Bob Pearson.
Holden's Sportwagon runs sixth.
V8 Supercar Series commentator and Speedcafe.com.au columnist Aaron Noonan is at the track;
"It's been a pretty evenly-poised race," he said.
"The #1 Lancer led at the start of the race, but there's quite a few cars in the mix. The Crompton/Seton Mitsubishi has traded off being on the lead lap to give them some fuel credits for the end of the race. It will be interesting to see how it all pans out.
"But a tree on the track? It's certainly drama at Mount Panorama!"
The race is currently getting back underway and is scheduled to finish at 5.30pm this evening.