BMW defeats EVOs in Bathurst 12 Hour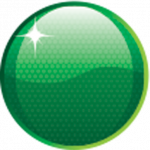 Paul Morris has survived a last-minute drama to steer the Eastern Creek International Karting BMW 335i to a second victory in the Armor All Bathurst 12 Hour race at Mount Panorama today.
Morris, sharing the car with owner Gary Holt and John Bowe, crossed the line behind the Safety Car at 6.30pm after 202 laps and 1254.4km.
It is Holt and Morris's second win in the Bathurst 12 Hour, having won the race in 2007.
But in unpredictable Bathurst tradition, the competitors were denied a proper sprint finish when the Holden Commodore of Rod Wilson stopped on the track with 11 minutes remaining.
Morris's victory margin over the second-placed Easts Holiday Parks Mitsubishi Lancer Evo 9 of David Wall, his father Des and Trevor Symonds was 3.3 seconds.
Glenn Seton brought home Bob Pearson's Pro-Duct Mitsubishi Lancer Evo 10 in third. The entry was co-driven by Neil Crompton and Mark King.
Fourth place went to the Holden R8 Sportwagon of Cameron McConville, Andrew Jones and Nathan Pretty.
Peter Conroy, Anthony Robson and Mark Brame steered their Mitsubishi Lancer Evo 10 to fifth place in the Hankook Competition Australia car.
Reigning Champions Damien White and Rod Salmon were ruled out of the race when a split exhaust pipe ended their hopes of a hat-trick.
The Peter Hill/Tim Leahey/Eric Bana Globe/Westrac Mitsubishi Lancer Evo 10 ran in fifth place with only a few hours remaining until the car stopped and slammed into by the Subaru Impreza driven by rally champion Dean Herridge.
And in something a track that only Bathurst could produce, the race was stopped just before 12.50pm when a large gum tree fell onto the race circuit at the exit of Forrest's Elbow at the top of Conrod straight.
No cars or drivers were affected by the incident, as the field was under Safety Car conditions due to the bad weather.
The majority of the field was stuck at the top of the mountain while SES crews worked quickly to remove the tree from the race track.
| | | | | | | | | |
| --- | --- | --- | --- | --- | --- | --- | --- | --- |
| Pos | Car | Drivers | Entrant | Vehicle | Cl | Laps | Fastest | Lap |
| 1 | 20 | G.Holt/P.Morris/J.Bowe | Eastern Creek International Ka | BMW 335i | B | 202 | 2:31.4736 | 74 |
| 2 | 38 | D.Wall/D.Wall/T.Symonds | East Holiday Parks | Mitsubishi Evo 9 GSR | A | 202 | 2:31.5345 | 55 |
| 3 | 35 | N.Crompton/G.Seton/M.King | Pro-Duct | Mitsubishi Evo X RS | A | 201 | 2:31.6100 | 69 |
| 4 | 85 | N.Pretty/C.McConville/A.Jones | Menray Race Engineering | Holden R8 Clubsport | B | 201 | 2:34.8274 | 54 |
| 5 | 7 | P.Conroy/A.Robson/M.Brame | Hankook Competition Australia | Mitsubishi Evo X RS | A | 197 | 2:36.7478 | 29 |
| 6 | 10 | K.Douglas/J.Moffat/R.Hislop | Boylan Traffic Solutions | Ford FPV FG F6 | B | 196 | 2:36.0153 | 192 |
| 7 | 4 | J.Pollicina/J.O'Dowd/S.Middleton | Greg Murphy Racing | Mitsubishi Evo 8 RS | A | 195 | 2:36.8958 | 61 |
| 8 | 2 | L.Castle/K.Wimmer/D.Wood | WBR – Wilson Brothers Racing | Subaru WRX Impreza | A | 195 | 2:35.7376 | 58 |
| 9 | 31 | T.Keene/H.Morrall | Osborne Motorsport | Mazda 3 MPS | C | 195 | 2:42.7419 | 55 |
| 10 | 96 | J.Koundouris/T.Koundouris/S.Owen | Supabarn Supermarkets | Mitsubishi Evo X RS | A | 194 | 2:32.1166 | 24 |