Price: Not easy getting back in a kart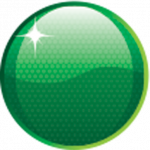 V8 Supercar driver Shane Price is making his return to a major karting event for the first time in over six years at the Victorian Championships this weekend and he says that it isn't as easy as it looks.
Price, who won back to back Junior Clubman Championships in 2001 and 2002, is competing in the 125cc Rotax Light category against the likes of his older brother Bart and reigning national champion David Sera.
After qualifying second fastest yesterday aboard his Australian-made Arrow kart behind Sera, the 23 year-old will start tomorrow's championship final from sixth position.
"It's been almost six years since I've seriously raced a kart, so it has taken a little bit to get back into the groove," said Price, who will pair with Tony D'Alberto in this year's V8 Supercar endurance races.
"Putting one quick lap together isn't that hard, especially around a track like here (Oakleigh) where I've done hundreds of laps during my career, but the consistency is where it hurts you the most.
"The guys I'm competing against have all been racing at the front for over ten years and know more about how to make minor tweaks to the kart when the weather conditions change.  It would be the same if they were competing in a V8 Supercar, they could get around but it is more the set up where they would struggle."
Price is the second V8 Supercar driver in a matter of weeks to use karting as a way of keeping their eye in with Jason Richards competing in the opening event on the Rotax Pro Tour schedule in Geelong last month.