Steve Owen claims second 12 Hour pole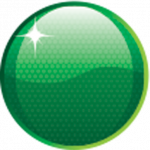 Mitsubishi driver Steve Owen claimed his second-straight pole position for the Armor All Bathurst 12-Hour touring car race.
In a hard-fought qualifying session at Mount Panorama today, Owen claimed the $5000 Armor All Pole Position Award in heavily-overcast but dry conditions – and denying Glenn Seton the top spot.
Owen slashed two seconds off his 2009 pole time, and the next five cars that followed (all Mitsubishi EVO X RSs) also were under his old qualifying record.
Owen, who will drive with James and Theo Koundouris, qualified on pole last year but gearbox problems halted their charge. Tomorrow, he says the team is better prepared.
"Last year we were a bit unprepared, but this year we had a new gearbox go in just last night and we are better prepared. When the flag drops we just hope we are there at the end," he said.
"I was looking all right for 45 minutes there (in qualifying) and then Seto (Glenn Seton) came along and bunged one on in the end."
Seton poured on a late challenge in his identical Mitsubishi but failed by just six-hundredths of a second to claim the spot for the Pro-Duct team of Sydney veteran Bob Pearson.
Seton's Pro-Duct team-mate Jason Bargwanna provided some compensation by claiming third on the grid for the team.
Damien White, winner of the past two years' events with Rod Salmon, put their Lancer in fourth place on the starting grid.
Mitsubishi's all-wheel drive, turbocharged Lancer dominated the action, with the first non-EVO of Gary Holt, John Bowe and Paul Morris in their BMW 335i (Class B) in seventh place.
In other class results, Garth Walden claimed Class C in a Holden Commodore VE SS, Ryan McLeod Class D in a Holden Astra Turbo and Marcus Zukanovic was fastest in Class I in a Ford Mustang Shelby GT500 that had barely turned a wheel before arriving in Bathurst.
Andrew Fisher was fastest in Class G for Utes, in an Australian-first race appearance for the FG series Ford Falcon XR8.
The Armor All Bathurst 12-Hour starts at 6.30am tomorrow morning.
| | | | |
| --- | --- | --- | --- |
| 1 | 96  Supabarn Supermarkets | J.Koundouris/T.Koundouris/S.Owen | Mitsubishi Evo X RS |
| 2 | 35  Pro-Duct | N.Crompton/G.Seton/M.King | Mitsubishi Evo X RS |
| 3 | 33  Pro- Duct | B.Pearson/S.Glenney/J.Bargwanna | Mitsubishi Evo X RS |
| 4 | 1  TMR Australia | R.Salmon/D.White/I.Tulloch | Mitsubishi Evo X RS |
| 5 | 29  VIP Petfoods | T.Quinn/K.Quinn/M.Twigg | Mitsubishi Evo 9 RS |
| 6 | 55  West Surfing Products | G.Crimp/W.Luff/S.Kostera | Mitsubishi Evo X RS |
| 7 | 20  Eastern Creek International Ka | G.Holt/P.Morris/J.Bowe | BMW 335i |
| 8 | 62  GLOBE / Westrac | P.Hill/E.Bana/T.Leahey | Mitsubishi Evo X RS |
| 9 | 38  East Holiday Parks | D.Wall/D.Wall/T.Symonds | Mitsubishi Evo 9 GSR |
| 10 | 71  Action Racing | M.Zukanovic/A.Simonsen/J.Bright | Ford Mustang Shelby |