Lights call the shots at Winton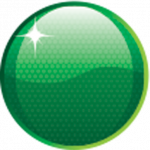 Are the days of the flag marshal numbered?
Probably not, but the all-new flag points light system was used for the first time in a V8 Supercar session at Winton Motor Raceway on Monday during the first V8 test of the year.
Twelve separate lights, each incorporating 5000 LED lights, now operate around the entire 3.0km rural circuit, and on a race day, will be controlled by 12 flag marshals who control that part of the track.
The Tracksa light system can be controlled by at a master computer at race control on a touch-screen computer.
Flag marshals will still be issued their usual flags and can chose whether to use the lights or the traditional flags.
There some restrictions with the lights, however. There is no provisions for white flag signals or a Safety Car board sign, so rest assured loyal flag marshals, you haven't been superseded … yet!
V8 Supercars driver Tony D'Alberto said that the lights were a good addition to the circuit.
"I thought it was good. It was definitely a help. When there was a red flag, you knew about it straight away and you could return to the pits straight away so the recovery vehicle could get out on the track," he said.
"They weren't a distraction at all. They certainly got your attention, and that's exactly what they were there for."
The only other Australian car racing circuit which has currently installed the Tracksa system is at Wakefield Park Raceway in New South Wales – a removable system specifically designed for kart tracks is also becoming a more common sight at major karting events.
Since being implemented into Australian karting arena last year, the Tracksa system has proved to extremely valuable – especially in the terms of clubs obtaining volunteers for flag marshals as the lighting system can be controlled one person in race control.
"We have been delighted with the interest level from circuits, both big and small, since the first Tracksa system landed in the country just under 12 months ago," said Tracksa's Elle Brydon.
"The first major karting event where we used the kart lighting system was the Queensland State Championships last July and now that club is looking at purchasing their own system so they can reduce the number of volunteers required to run a race meeting.
"Winton and Wakefield Park are the first two full race circuits to implement the 'circuit' system and we have had a number of enquires from other tracks from across the country over the past couple of weeks."
Speedcafe.com.au understands that the CIK Stars of Karting Series will be using the Tracksa system throughout the 2010 series, which kicks off in Newcastle next month,