Wilson and Block in WRC partnership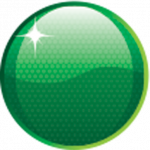 The Ford Focus RS World Rally Cars of Stobart M-Sport Ford and the Monster Energy World Rally Team will carry each other's branding as part of a reciprocal deal between the two WRC outfits in 2010.
Matthew Wilson and Ken Block's WRC cars will both feature the logos of the famous UK-based logistics company Stobart and the hugely-popular Monster Energy drink as they compete at the highest level of rallying around the globe.
Australian Chris Atkinson had been working on a deal that could have made him Block's teammate on selected WRC rounds in 2010, but the Queenslander was not able to secure the necessary extra funding.
The new livery of Wilson's Stobart-backed Focus will make its first appearance at the opening round of the WRC season Rally Sweden later today.
"It's fantastic to be involved with the WRC again this year and to be working closely with M-Sport," said Stobart Group CEO Andrew Tinkler. "The branding agreement with the Monster Team will ensure an even greater level of global brand exposure for Stobart; especially in a market such as the USA where there's a lot of potential for our brand, and business, to grow."
Block's new Monster Energy World Rally Team Focus will debut at the following event in the championship calendar, Corona Rally Mexico, with a unique customised livery sure to be a hit with both fans and photographers.
"This co-branding is a great opportunity for both teams to really make the best out of 2010," said Block. "I am just looking forward to unveil the Monster World Rally Team livery at Rally Mexico, and wish the Stobart team the best this weekend in Sweden."