Webber's positive feeling from RB6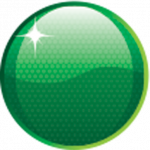 Mark Webber has described his initial feeling from his first test of the new Red Bull Racing RB6 as "positive" after banking 50 laps at Jerez yesterday.
Webber told Autosport.com that despite an engine change on a rain-affected day, the signs are good for him and the RBR team to build on their success from 2009.
"It was a pretty positive feeling actually," Webber told Autosport.com.
"It wasn't exactly a clean day of testing with the changeable conditions but that is the same with everyone.
"We had an unfortunate, pretty basic oil leak that turned into a bit more of a palaver than that. It was unfortunate that with hindsight we probably could have handled it a little bit better, but that's the way it goes sometimes."
Conditions at the Jerez track were frustrating for the 10 F1 teams that are at the Spanish circuit, but Webber had enough of a taste to offer an educated and enthusiastic opinion.
"Everything felt as we targeted and expected," he said.
"On a normal wet, slippery day at Jerez it felt fine. There were no real vices in the car.
"We still have to understand a few things with it, but now it is shaken down we can start to do a bit of work. Then in the back part of the month we can start to look at lap times.
"It's impossible (to judge the speed exactly) because you've got people out there who are one minute flying and the next minute not flying, so it's hard to say who is doing what."
Webber continues testing today before handing over to team-mate Sebastian Vettel who will drive in the final two days of testing at the track.