Hughes sets the pace in qualifying at Oakleigh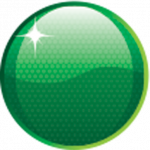 Local driver Adam Hughes has started his campaign in the Victorian Karting Championships in perfect fashion by qualifying fastest in both the Leopard Light and Clubman Light categories at Oakleigh today.
Hughes was a class above the field in the Leopard Light category aboard his Melbourne Kart Centre Kosmic kart posting a time almost half a second faster than his nearest rival James Sera.
In Clubman Light Hughes also finished on top of the timing sheets ahead of a Sera with a time of 41.249 seconds, however, this time it was Sera's younger cousin David, who is the reigning national champion in the category. James Sera qualified third fastest in his Azzurro kart with a time of 41.501 seconds ahead of Chris Hays, who is making debut in the senior ranks, in his Vodafone-backed Tony Kart.
"It is a great way to start the weekend, I've probably done more laps around this place than anyone else in the past few years but in saying that both James and David have also done thousands of laps around here during their career," said 21 year-old Hughes.
"I'm a little bit surprised by the margin between myself and second fastest, the focus now is to finish the job off over the weekend.
"Last year I won Leopard Light and finished second in Clubman Light, it would be very nice to get the double."
David Sera went one better in the 125cc Rotax Light category to set the pace aboard his Australian made Arrow kart ahead of team-mate Shane Price, who is making his return to karting, and rising star Josh DeMaio.
Sydney's Jason Hryniuk paced the highly competitive Clubman Heavy field ahead of reigning national champion Matthew Wall. Monaco pilot Daniel Baker was third fastest ahead of local driver Michael Griffiths.
Interstate competitors showed the way around the 860-metre circuit in the Junior Clubman category with Adelaide's Todd Hazelwood posting the fastest time ahead of Sydney's Joseph Mawson and Queenslander Lucas Ward.
The opening round of heats are expected to be completed this afternoon followed by the second heat and pre-finals tomorrow. The championship finals will be contested on Sunday.
2010 VICTORIAN OPEN SPRINT KART CHAMPIONSHIPS
Oakleigh, Victoria
Fastest Qualifiers
Midgets
#71 Dylan Hollis 47.224
Rookies
#96 Liam McLellan 45.769
Junior National Light
#48 Liam Morey 44.934
Junior National Heavy
#34 Jordan Nicolaou 45.591
Junior Clubman
#14 Todd Hazelwood 41.467
Formula JMA
#74 Trent Grubel 41.278
Senior National Light
#47 Tyler Cramer 45.821
Senior National Heavy
#95 James May 46.33
Clubman Light
#64 Adam Hughes 41.249
Clubman Heavy
#45 Jason Hryniuk 42.053
Clubman Super Heavy
#3 Josh Brooker 43.64
Clubman Over 40s
#32 Trevor Whitby 42.963
Leopard Light
#64 Adam Hughes 39.681
Leopard Heavy
#46 Michael Griffiths 40.612
Rotax Light
#1 David Sera 40.969
Rotax Heavy
#35 Jason Pringle 41.77