Colin Bond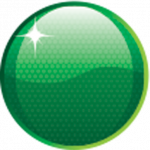 Colin Bond is regarded as one of the most versatile racing drivers that Australia has ever produced.
Bond, 67, is best known for his touring car exploits, racing for many factory teams including Holden, Ford, Porsche, Alfa Romeo and Toyota.
His circuit racing highlight came in 1969 when he teamed with Tony Roberts in the Holden Dealer Team to win the Hardie-Ferodo 1000 at Bathurst.
But there's a strong chance that Bond should have had two Bathurst wins to his name. In the book The Rise and Fall of Peter Brock, Australian motoring writer Bill Tuckey claimed that there had been a lap scoring error in the 1976 1000km race and that Colin Bond's Torana was the first car to complete the distance. Bond and John Harvey were classified second behind the Bob Morris/John Fitzpatrick, which famously smoked its way to the line with mechanical problems.
While the record books will only show one victory on the famous Mountain for Colin John Bond, he did achieve a lot more in his career, including three New South Wales Hillclimb Championships (1965-1967), three Australian Rally Championships (1971, 1972 and 1974) and one Touring Car Championship (1975).
Outright championship victories may have been few and far between for Bond after his Touring Car title in 1975, but he was always known as one of the most reliable racers and engineers in the country.
Bond ran Ford's factory team in the Australian rally Championship from 1978 to 1980, with driver Greg Carr wining the 1978 title.
He finished second in the 1977 Bathurst 1000 with Alan Hamilton in the famous Ford Falcon one-two and picked up two other Bathurst podiums in 1983 and 1988. Another Bathurst highlight included a class win in his factory Alfa Romeo GTV with Gregg Hansford in 1985.
The closest Bond came to another championship win was in the 1990 Australian Touring Car Championship. Driving his Caltex Ford Sierra, Bond won two rounds in a row and threatened for the title, which was eventually won by Jim Richards.
His last Bathurst 1000 start was in the Winfield/Fred Gibson Commodore team in 1994, finishing sixth with Swedish driver Anders Olofsson.
Bond was inducted in V8 Supercars Hall of Fame in 2002 and was V8's Driving Standards Observer in the class until 2006.
But where is Colin Bond today?
Speedcafe.com.au spoke to him, and now, he prefers to keep busy, while relaxing.
"We sail on the weekends – that's just a bit of fun," he said.
"These days, I'm trying to get a bit more spare time to play some golf, and we've got a couple of houses, and they take a bit of maintainance.
"We're still busy, but not as involved in racing. I go to some of the V8 rounds, but I don't really have much to do with it. I get a pass to go to every round because I was inducted into the hall of fame. We go to a few rounds, and we still see some of the stewards involved like Tim Schenken and people like that.
"I still enjoy going, but I only really go occasionally. I did the driving standards for 10 years, and before that the 2 Litre championship, but we stopped that a while ago."
Bond considers his first and only Bathurst win as his career highlight.
"When I won Bathurst in 1969 with the Monaro was my highlight. Up until then, I was running Mitsubishi's rally team, and when I had the first drive with the Dealer Team, that really started my driving career on a professional level that lasted about 30 years.
"That was probably my most important win."