Wall and Hays team with JT for CIK campaign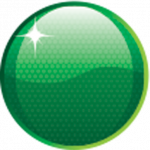 Two of Australia's top drivers, Matthew Wall and Chris Hays, will team up with leading karting identity Jon Targett in an all out assault on the Pro Gearbox(KZ2) Championship in the 2010 CIK Stars of Karting Series.
Targett, who has previously tasted success as a team leader in the CIK series with Adam Graham winning the Pro Light(KF1) championship in 2002 and Bart Price the Pro Gearbox(KZ2) in 2004 and 2005, is looking forward to working with the veteran and rising star throughout the year.
"I'm excited about having two of the best drivers under the JT Team Pacific banner once again, Matthew is like the Master and Christopher the Apprentice," said Targett.
Wall will compete in the 2010 CIK Stars of Karting Series aboard an Alfano-backed Arrow kart while Hays will line up in a Vodafone-liveried Tony Kart, which landed from Italy two weeks ago.
Hays has completed two days of testing since the arrival of his kart and Targett, who has worked with the likes of James Courtney, Andrew Thompson and David Besnard, has been impressed with the youngster's ability to adapt to the six-speed gearbox machine.
Prior to turning his hand to a karting mechanic and mentor, Targett was a top-line racer in his own right. He remains as the only Australian driver to have won a round of the European Championship, his victory came against the likes of Jarno Trulli and Giancarlo Fischella.
"I've got no real expectations for Chris, it is a huge step and learning curve for him. It will be good for him to learn the gears and in the two days that he has tested the kart he has already come a long way," said Targett.
With 31 year-old Wall having raced, and won, in almost every class of Australian karting the revival of the Pro Gearbox(KZ2) category has re-ignited his passion for the sport.
"I've been around karting for a long time now and have achieved a lot of great results but there is one thing that is missing at the top of my wish list – a CIK Championship," said Wall.
"Now, with the inclusion of the KZ2 spec Pro Gearbox category into the series it has re-ignited my passion to chase a CIK Championship and the sport of karting as a whole. I'm can't wait to get out there."
Wall is also looking forward to working alongside one of the sport's rising stars in the form of Hays.
"Chris has proved in his junior career that he has the makings to be a very successful driver, I'm hoping that we can work together and learn from each other throughout the year," said Wall.
The CIK Stars of Karting Series will kick off in Newcastle on March 5-7 and will incorporate the Australian CIK Championships for the Pro Light (KF1), Pro Gearbox (KZ2) and Pro Junior (KF3) categories.