Q&A with Marcos Ambrose ahead of Daytona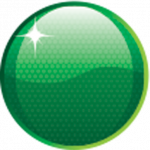 Australian NASCAR ace Marcos Ambrose begins his 2010 season this weekend with the world famous Daytona 500.
Ambrose was 14th fastest in qualifying for the first event of this year's Sprint Cup Series, with Thursday's (Friday morning Australian Time) Gatorade Duel 'heat races' to decide his final starting position.
After finishing 18th in his first full season at Sprint Cup level in 2009, the pressure is on for Ambrose this season as he aims to not only match last year's form, but also reach two lofty goals – to make the 12-driver Chase for the Sprint Cup play-off and to win his first Sprint Cup race.
Australians can tune in to both ONE and FOX Sports 3 to watch the race live at 4am (Australian Eastern Daylight Savings Time) on Monday 15 February while in the United States the race will be telecast on FOX from 1:00pm US Eastern.
QUESTION: What was your favourite race last year?
MARCOS AMBROSE: "I think all of them were great. Homestead — taking the lead off Jimmie Johnson when he was wrapping up the fourth championship in a row, to actually get the lead off of him even though it lasted only a couple laps.
"That was awesome because it shows the world how far I've come as a driver and how far our team has come. It didn't end well for us, but I think that moment was probably the highlight of my career."
QUESTION: Is making the Chase a realistic goal for you this year?
"I think it's realistic. I want to contend for the Chase. You've got to have some luck on your side and you've got to consistently perform and we have to do our job well. I believe if we do our job well and put ourselves in good positions we can contend for the Chase, no doubt."
QUESTION: What kind of changes have you made for the 2010 season?
"We're making changes all of the time. We haven't made any personnel changes. We're just trying to refine our product. I've worked hard in the off-season to get fit, get in shape and get my head right.
"The team has worked hard to get the cars ready. We've got more cars in the fleet this year, so we have less issues with turnaround times. We've just streamlined our processes as well, trying to save some money in places because everybody is squeezing the economy and we're trying to be lean and mean. I think all of that stuff is going to help us."
QUESTION: What does your team need to do to win races and get in the Chase this season?
"We need to keep working on our set-ups. We've got great power, we've got a great team and great people. We just need to marry it all together. Relationships, partnerships, trusting each other and good work done is what is going to make the difference to us.
"We've got a great addition in Martin Truex (Jr.) and Pat Tryson (Martin Truex Jr.'s crew chief) and it's going to help us really have three cars with three great crew chiefs running right at the front. I think we're going to be a force. As a team we're going to be great. I'm excited about it. I think as long as we keep the relationship going and keep the communication going between all three cars, there is no reason why we can't do great things."
QUESTION: Did you expect to run as well as you did last year?
"I needed to do something like that to make my stance in the sport. I wanted to make an impression so then I had a job, and 2009 was all about looking good. 2010 is about converting that into success."
QUESTION: Is it an advantage for you that you've come into the sport later in life?
"I'm only 33 so I'm not over the hill, but I'm definitely not a spring chicken either. I think I'm just at the perfect age. From my own experience, I don't think I've driven better than what I am right now. I think my focus and my commitment has never weaned, so I think I'm poised. I think the early 30s is the place to be. You've got a combination of experience, skill and still that natural spark that you need to really run at the top level."
QUESTION: Why have you had so much success with sponsors since joining the Cup Series?
"It's been a great success. We arrived in the Cup Series as a lot of teams were sinking – crashing somewhat – to the bottom of the hole. We popped into the sport and we had a great business model. We work close with our sponsors. We intermingle them together. We don't look for one major sponsor. We join a bunch together and we're fully funded.
"We're real excited about it. When all of the teams around us are just hanging on or shrinking, we're growing. The whole Michael Waltrip stable is growing. I think we're in a great position. We have a technical alliance and a partnership with Michael Waltrip Racing. I think it's the perfect combination of a great business structure to accrue the sponsorships and work ethic. And then we have the competition side looked after by Waltrip so it's just a great combination.
"I think it's the most successful partnership with a team in the near term that we've seen. Traditionally, they say a lot of those operations don't work well. We're fully integrated with Waltrip and that's why the car gets run out of here. We don't want any confusion on the competition side. It's a partnership and a marriage with Waltrip and I think it works out great."
QUESTION: What are you working on as a driver to get better for 2010?
"The first thing is I'm going to be more relaxed. I was pretty high-strung last year, really not knowing what to expect. Now, I know what to expect. Some of it I don't look forward to, but I know what's coming up so I'm just going to stay relaxed and stay focused, but the biggest thing I'm going to do is enjoy it. I think if I enjoy my racing, enjoy what I'm doing, good things will happen.
"I got to a point where, you know what, I've made it — here I am. Don't get bogged down in the day to day, just enjoy it. Enjoy the fact that I'm racing Sprint Cup against the best drivers in the world in great equipment. It's just an awesome opportunity. I want to have fun this year. I want to take my racing seriously, but at the same time I want to make sure that I remember what I'm doing because it's pretty special."
QUESTION: What was the low point of last season?
"We had a little slump in the middle of the year. Michigan was terrible for us. We got lapped there more times than I want to remember. We were out of the box in our set-up trying to get it to work.
"We went through a lot of growing pains but by the end of the season we really got it going again. I think all that hard work, even though it was a low point for us, it allowed us really to have a strong second half of the year and good direction for 2010."
QUESTION: When did you begin to feel comfortable in the Sprint Cup Series?
"Confidence plays a major part in racing and I've always been confident and confidence has always been easy for me. I'm comfortable in my own skin. The Cup thing was daunting because even halfway through the year I'm like top-20 in points and I go, 'Do I really belong here? Do I deserve this? I'm trying to race Mark Martin here, should I stick my nose in there or not?'
"I didn't feel worthy. So as the season ran on and I started to continually run well then it started to sink in. It just came over time and by the end of the season I just really feel like I'm worthy of a Cup Series start and belong in the sport."
QUESTION: What has crew chief Frank Kerr done to help you in the Sprint Cup Series?
"Frankie (Kerr, crew chief) started my career. There's no doubt about it. He came into JTG (Daugherty) when we were at one of our lowest points. He built some COT's (new NASCAR chassis) for us. We went to Indy, qualified 22nd, I think, in my first go at Indy. It was just a remarkable effort.
"We formed a great friendship, a great partnership. We believe in each other and it doesn't matter where Frankie came from or what he did in the past, he's got great skills. He's been great for me and I really feel like I owe him everything to be given this chance."
QUESTION: Are you a better race car driver going into this year?
"I've never been a better race car driver. I thought I was good 10 years ago. I thought I was good five years ago, but now I jump in race cars and I go. The speed is not a factor, manhandling a car is not a factor. I'm running my cars looser than I ever have. I think I'm really at the best point of my career.
"I may not be as good as Jimmie Johnson, but it's as good as I've been and I'm going to keep trying to make it better. This NASCAR business will sort you out. There is nowhere to hide. You can't be uncomfortable driving a loose race car in NASCAR because you're going to get lapped 10 times in the first 100 laps. The speeds are intense, fast and you've got to be aggressive and stay on the wheel."
QUESTION: Are you earning respect from other drivers in the series?
"I haven't asked for any breaks from any drivers. I didn't come into the sport expecting to get cut any slack. I didn't tap myself off as I'm going to do this or that. I worked in from the bottom and I worked through the categories and I made it to the Sprint Cup level.
"Then I got my chance and I made it stick somewhat, at least for one year. I've got one year out of it and I'm trying for two. I think the drivers were lukewarm to start and as the season goes on and you consistently prove that you can run well, you're smart, you race hard but clean and fair. I think all of those things start to reflect the drivers around you. I feel welcomed by the sport. I feel welcomed by the drivers. We're not BFF's.
"As I grow into the sport and I walk around the motor home lot I say, 'Good day,' to a few of them and if one of them is at the front having a barbeque one day I might be able to go there and put some fresh Kingsford charcoal in it for them."