Is DeltaWing the 2012 IndyCar?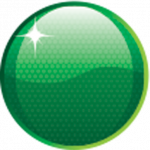 Narrow front end, wide rear track, no wings, covered wheels – no this is not a land speed record machine. Nor is it a retro racer from the basement of the Indianapolis Motor Speedway's museum.
If the DeltaWing Racing Cars consortium has its way, this will be the 2012 IndyCar.
Almost 12 months in the making, Chip Ganassi Racing engineer Ben Bowlby has penned a radical design as Indy Racing League officials consider the next generation of IndyCar chassis to replace the current aging Dallara model.
Dallara, Swift and Lola have also released designs in recent days, with the former two also releasing design concept illustrations (see YouTube videos below) but none are as revolutionary as the DeltaWing, unveiled overnight at the Chicago Auto Show.
"Today marks a fundamental shift in how race fans and the general public will view all racing cars in the future; this is a game changer" said Dan Partel, Chief Executive Officer of DeltaWing LLC, who like Bowlby is a former employee of Lola.
"This radical prototype takes open wheel racing to a new level from both an engineering standpoint and the overall spectator experience."
The DeltaWing group, which reportedly has heavy-hitting backing from key IndyCar Series team owners, has released the following points to explain the radical shape:
– Ultra narrow front track design saves weight, while fairings for the Firestone tires reduces aerodynamic drag and prevents wheel interlocking
– Delta plan view shape provides undisturbed airflow to the downforce generating ground effect underbody venturi located beneath the car's center of gravity just ahead of the widely spaced rear wheels. Highly efficient downforce with negligible wake ensures minimal loss of aerodynamic performance for a trailing car thus enhancing the on-track overtaking spectacle
– Uncluttered side view with rearwards driver location provides ideal sponsorship positioning and true single-seater appeal. The highly prominent tail fin replaces the conventional inverted aerofoil in order to broaden the yaw stability envelope without inducing aerodynamic drag on straight-aways
"We are confident that this car will outperform the current generation IndyCar and do it in a more environmentally friendly way," said Partel.
"Auto racing has always been a powerful marketing tool for propelling new technology into the hearts and minds of consumers. This new car was specifically designed to be more closely aligned with the new reality of automobiles that are arriving on the road today. Consumers are choosing cars that provide impressive performance capabilities but with greater fuel efficiency. This prototype IndyCar features those same characteristics, making it much more relevant to the public and the auto industry. It is our goal to make participation in the series highly attractive to the automobile manufacturers as well as the fuel, technology, information and entertainment corporate sectors."
DeltaWing anticipates the final car will weigh a remarkable 50 percent less than the current generation IndyCar and crucially, generate only half
of the aerodynamic drag. This combination requires substantially less horsepower to generate speeds of over 235 miles per hour while delivering a 100% improvement in fuel efficiency.
"Our goal is to have our first prototype on the track in August," said Partel.
"We look forward to an exciting development project with the Indy Racing League to ensure that all of their requirements are met for DeltaWing to become the next IZOD IndyCar in 2012."
For a Q&A with Bowlby by SPEED TV IndyCar expert Robin Miller, CLICK HERE
Also see below YouTube of DeltaWing simulation footage, as well as slideshows of concepts released by Swift and Dallara this week.