Improved side impact safety for V8s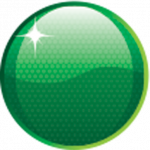 V8 Supercars Australia will mandate increased side impact protection for all main series teams from Phillip Island this September.
Changes have been implemented following analysis of Todd Kelly's crash on Sunday at Barbagallo Raceway in Perth last year.
After finishing second on Saturday, Kelly's #7 Jack Daniel's Commodore was spun after contact with Jason Bargwanna, before being collected by GRM's Lee Holdsworth.
Kelly reverted to a spare chassis for the Sydney Telstra 500 and will debut a new chassis in Abu Dhabi.
THE FINAL RACE OF THE 2023 REPCO SUPERCARS CHAMPIONSHIP ON ONE OF THE WORLD'S BEST STREET CIRCUITS. GO ALL IN AT THE VAILO ADELAIDE 500, CLICK HERE TO BUY TICKETS
Bargwanna was fastest at Winton's pre-season test day on Monday in his #11 Rock Commodore, the chassis originally involved in the Perth crash before being completely rebuilt and revamped over Christmas.
Kelly Racing head engineer David Swenson and new GRM tech guru Richard Hollway worked in collaboration with the V8SA TAP (Technical Advisory Panel) to devise a new standard for the roll cages, specifically on the driver's side.
Roll cages will now have a vertical stay added to the centre of the driver's door cross with gusseting to the box section and to the door cross. There is also extra gusseting around the A and B pillar.
While the changes are not compulsory until Phillip Island in September, Kelly Racing, one of the V8 teams with in-house fabrication and chassis construction capability, has upgraded all four of its cars over the summer.
"We've updated all of our cars right from the start of the season and it's good piece of mind to head into the series with that already done," said Todd Kelly, who was pleased with how quickly teams and officials acted after his Perth crash.
"It's good that everyone did get on this quite quickly because the last thing anyone wants, whether that's a team owner, a driver or a representative of V8 Supercars, is for somebody to get hurt, so we need to do everything we can to prevent that."
After Kelly's Perth crash, Jack Daniel's Racing took the unusual step of inviting other teams into its garage to examine the extent of the damage to the passenger side section of Kelly's chassis.
From there, detailed photography and measurements of the wreck helped Swenson and Hollway work at providing the TAP with suitable upgrades.
"After the crash in Perth, Barry (Ryan – Jack Daniel's Racing Team Manager), as our TAP (Technical Advisory Panel) representative, got the other TAP members to come and view our car, to see how seriously it was damaged after what looked like a reasonably small crash," said Swenson.
"As a team we have exceeded the minimum as we feel that it is important that we keep the drivers as safe as possible.
"Seeing the damage to the roll cage in Perth was unsettling. With these changes I feel a lot more comfortable about our side impact safety now."