FIRST PICS: White shooting for a three-peat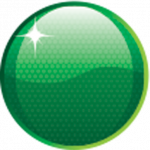 Here are the first pictures of the TMR Ralliart-prepared Pedigree Mitsubishi Evo X RS that Damien White, Rod Salmon and Inky Tulloch will race at this weekend's Armor All Bathurst 12 Hour.
White and Salmon enter the 'once-around-the-clock' race as back-to-back winners, with the only major change to their challenge being a new third driver.
In 2008, White and Salmon teamed with Graham Alexander to victory, and last year, Tony Longhurst was their winning co-driver.
This year, New Zealander Tulloch joins the squad, but that does not faze White, who says that three wins in-a-row at the famous Mount Panorama circuit is a real possibility.
"We have the best team, Rod and I have proved that we're fast around the mountain – the only unknown for us is our third driver," White said.
"We seem to gel quickly as a team with new drivers. Rod and I have done a lot of endurance racing together and we spent a bit of time with Inky at Sandown last year and also at Bathurst in November for the test days.
"He's a really good guy and he's proved that he can punch out good lap times, so given that the third driver is the only unknown in the whole equation, there's no reason to think that he'll be the thing to bring it undone. We are heading into the race very confident."
White says that the his team's big threat will come from the garage next door …
"As with the last two years, the second Alan Heaphy TMR Mitsubishi will offer the big challenge," he said.
"They've upped the ante a bit. They've replaced Tony Ricciardello with Warren Luff and we all know Luffy's credentials. He's very, very good, particularly in production car racing and has proved to be a very good endurance driver.
"When you look at drivers on speed, you'd say that Luff and I are similar, Stuart Kostera and Rod did similar times last year and if Inky can be a little bit quicker than Glenn Crimp, then we should be considered the favourites."
White says that winning three Bathurst 12 Hours in-a-row would be an amazing accomplishment.
"I've won two V8 Ute championships in-a-row, and two Bathurst 12 Hours in-a-row, so I guess this would be the only thing I've done three times in-a-row,"he said.
"For me, it's not an insignificant achievement. The race might be nothing compared to the Bathurst 1000, but I don't think anyone who takes parts wants to necessarily compare it to that.
"It's a growing event and over the years it's held great prestige and to be someone who has your name on the Bathurst 12 Hour is a great achievement.
"There's some pretty good names on that trophy, and to be someone who has won it twice is pretty special, and if we can do three, we'll be the only ones to achieve that and it would be something I'd be very proud of."
The Pedigree Mitsubishi will be officially unveiled on pit straight at Bathurst today ahead of Friday's practice, Saturday qualifying and a 5.30am race start on Sunday.