Can this car take Webber to more wins?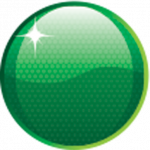 Red Bull Racing ended the 2009 Formula 1 Championship as the benchmark team, and it hopes that the off-season will see nothing change – except the introduction of its new car.
Australian Mark Webber and German Sebastian Vettel unveiled the RB6 at Jerez, becoming the last of the current team to show its weapon.
Designed by Adrian Newey, the car features an aggressive V-nose compared to last year's race winner, plus the shark fin engine cover that the team pioneered last year – and subsequently copied by most of its rivals.
Webber gave the car a shakedown at Jerez ahead of the second F1 pre-season test after the team elected to sit out
the first test at Valencia.
Red Bull Racing finished second in the Constructors Championship last year, and team boss Christian Horner told Autosport.com that there is one clear aim for 2010.
"Our target is obviously to win the championship, but we totally respect the quality of the opponents we have. We have set ourselves very aggressive targets," he said.
"We go into the year with continuity with the drivers. Sebastian matured very well in 2009 and got stronger and stronger throughout the season, and Mark is now back to full fitness – which compares to 12 months ago, when he was carrying a nasty injury."