Ross Stone: On top after Day 1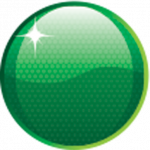 Ross Stone, team principal of Stone Brothers Racing left yesterday's first V8 Supercars test session at Queensland Raceway a happy-chappy after his driver Shane van Gisbergen finished on top of the time sheet.
Speedcafe.com.au's Grant Rowley spoke to him about the test, his expanded team and Ford's renewed commitment to the sport.
QUESTION: Day 1, you must be happy to that Shane van Gisbergen ended up top …
ROSS STONE: We're quite happy with Shane. In the morning, when the track was at its best, which is usually before 9.30am, we just ran in all of our gear ratios for the Middle East races. We had a plan and we stuck to it, and at the end of the day, we came out pretty close with the #18 (James Courtney) car, but we ended up on top, so we're pretty happy.
Q: Was Shane's time set with the yellow Sprint tyre, or with new control tyres?
RS: To start the season off, you get one set of brand-new control tyres, so that's what we used, and I assumed everybody else used them too. I don't think there was too much yellow tyre stuff going on.
Q: The lap time that van Gisbergen set was actually faster than Russell Ingall's Sprint tyres lap record last year …
RS: Maybe the track was different. We didn't think the track was that quick, but if that's the case, that's pretty good!
Q: How did your other two drivers – Alex Davison and Tim Slade – perform?
RS: Alex had a good day. It was his first day with Dave Stuart, his new engineer, and that is coming along very well. When they ran their new tyres, they didn't quite get the best out of them, because they were probably chased old tyre set up too much.
Wes McDougall is looking after Tim Slade, and they had a really productive day. They should have been quicker as well – they were certainly good enough to be up in the top bunch, but again, they chased the old tyres too far. Anyway, when you've only got one brand-new set of tyres, you end up doing that …
They both had a very good day, and I think that it was a really good first up test day for us overall.
Q: Are you guys testing again later this week, or are you just packing up and getting ready for the first two rounds in the Middle East?
RS: No, no more testing for us. We'll just pack up and try to get everything finished for Friday night. On Monday, we're on our way, so we want to give the guys a couple of days break before we go.
Q: Ford announced yesterday that it has reintroduced a motorsport manager to its fold. Does it affect your deal?
RS: We've got a contract with Ford, and like all contracts, there's trigger dates in that when you need to talk about the future, but I'm comfortable where it's all heading.
Q: How much will having a motorsport manager back on deck help your cause?
RS: It's a good thing. It becomes easier to sort out issues that pop up, and it's a bonus for SBR for all of Ford's racing. It will be pretty straight forward.
Some of the different things to do with Ford get short tracked when you have a motorsport manager. It's a good thing that it has happened, for sure.