Force India gunning for points in 2010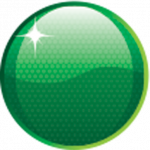 The first photos of Force India 2010 car – the VJM03 – have been released, with the new car featuring the high nose and the shark-fin engine cover that has become the trend of 2010 Formula 1 cars.
After two seasons in the F1 championship, the Force India team has generally run at the tail of the field, but team drivers Adrian Sutil and Vitantonio Luizzi are brimming with confidence ahead of the new season.
"I hope we will have a good season and I am pretty confident we will," said Sutil.
"We have had a good winter and a very good development program so expectations are high. The car looks great, we took a positive step with the wind tunnel simulations but let's test and see where we are.
Sutil said the team has been ahead of schedule in its build of the new car and he thinks it will be capable of putting him in the midfield.
"It's the first time we have been completely on schedule so I feel this will be the first season when I can show from the beginning to the end what is possible on the car and what I can do," he said.
"I'd like to be in the midfield and be competitive from Bahrain."
Sutil's team-mate Luizzi, who joined Force India for the last five races last year, said that points are his aim for the season.
"I have to say that the team, looking at what we did last year, has done a fantastic job," he said.
"They never stopped working on the 2009 car to push right to the end, but have been flat out for 2010 as well. I am really confident in the work they have done over the winter and we've built a car that can regularly be in the points. That's my aim, plus to be more consistent and competitive throughout the whole season."
The new car will be get its first laps at this week's Jerez test.